Band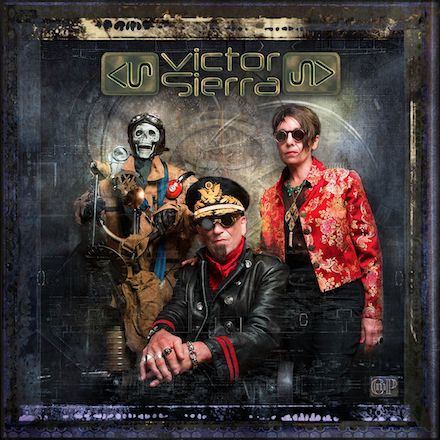 Victor Sierra leads you into a vapourous and multicoloured universe through unexplored paths down to a future that could have been…
ALBUMS:
'Imperfect Meridians'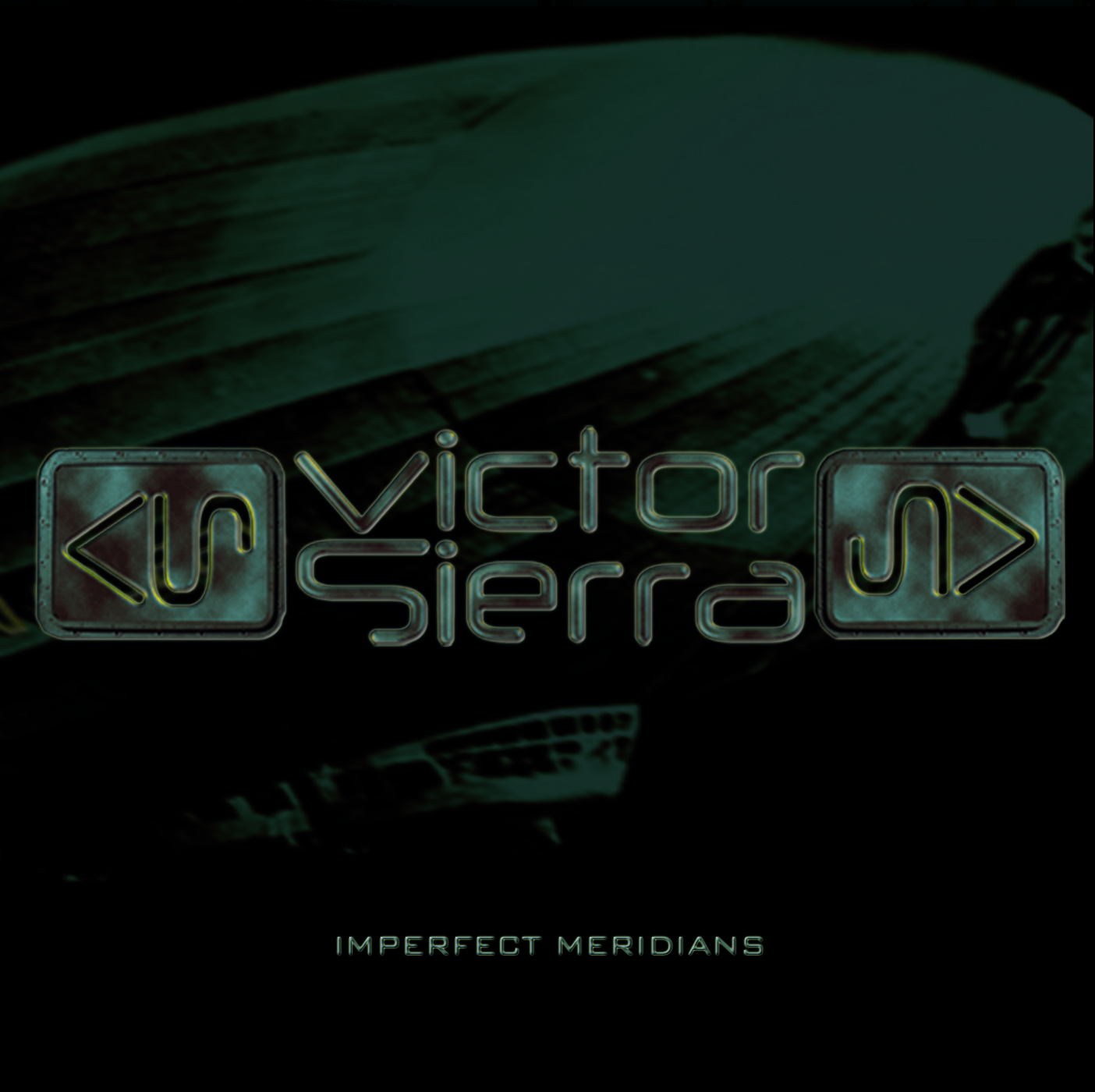 'The Manchurian Pass'
'Go for the Strange'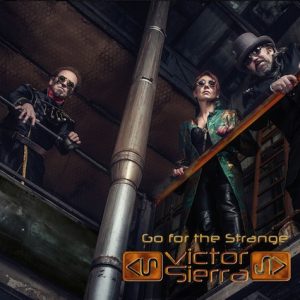 'Yesterday's Tomorrow'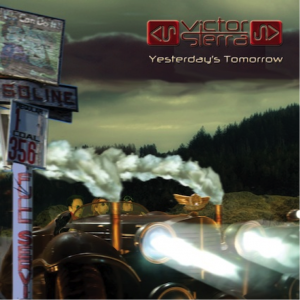 'Electric Rain'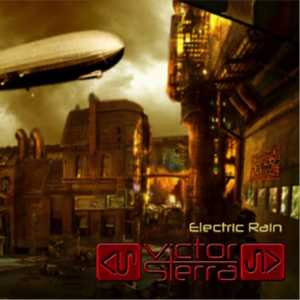 EP:
'Secret Page'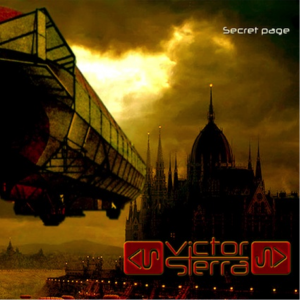 SINGLES:
'Angels roll out the Night'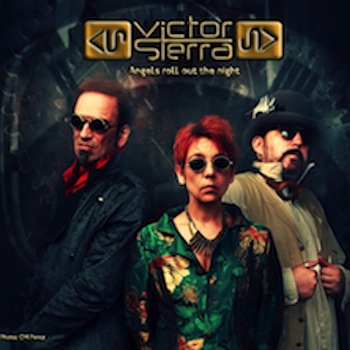 'The X-mas Case'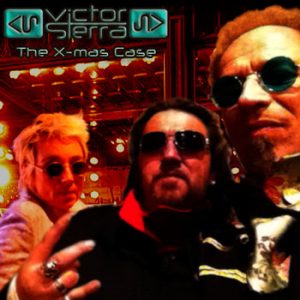 'Panic in the Gondola'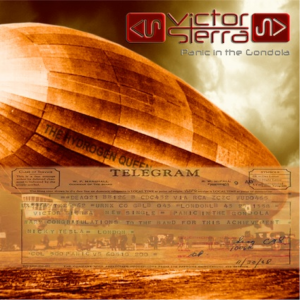 In a bloody sky, the airship Hydrogen Queen keeps a steady pace while very special trains can fly leaving the road not taken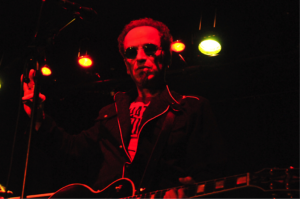 When the Black Steam dissipates a bit you'll study La Carte des Mondes Perdus and Shadows in the Rain will lead you through to Istanbul…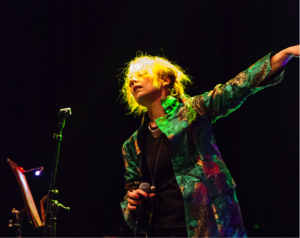 There you''ll listen to Ecos de Voces Lejanas, they'll tell you about Yesterday's Tomorrow …
Masterminds on a putsh and spies lost in a "laberinto" scratch the door of the "yiddishe club".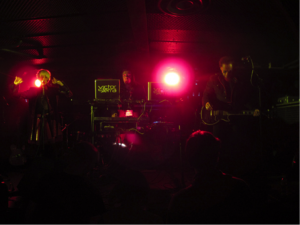 On stage, The Legendary Converted Princess and Commander Bob and Big Machine's energies invite you to go beyond the horizon line, to go for the strange, to be stirred in unison and to live unpredictable experiences.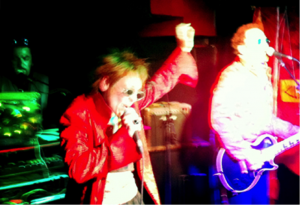 The powerful down-tempo beat is stowing the Hydrogen Queen above cloudy battles. Standing on a half-burnt gangway, mad officers are drinking dark alcohol, and as dusk grows, clowns will give you the killer's kiss.
Enter Victor Sierra's universe…
The Legendary Converted Princess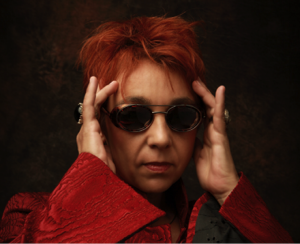 Co-founder of the Victor Sierra. Anouk is the legendary converted princess crossing the road not taken.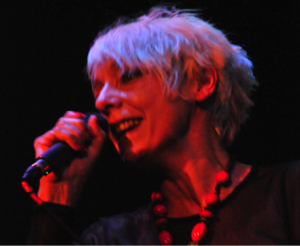 She usually disagrees with the commander and likes to drive him nuts, often arguing on smart basis and with amplified nonsenses.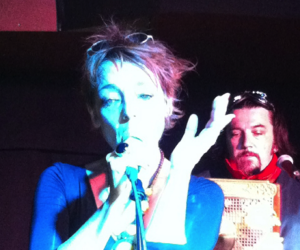 Loves poetry of the living past. She enjoys Rum, distorted guitar sounds and seas of every colour. Sews clothes with the stuff steam is made of.
Wears Chinese red lipstick.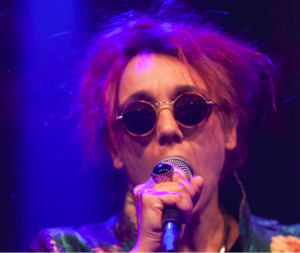 Highly reliable.
Big Machine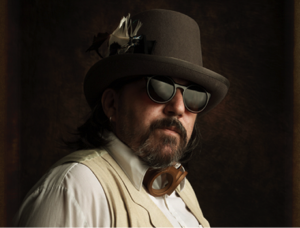 A self-made cyborg and powerful man machine made of parts of unknown origins.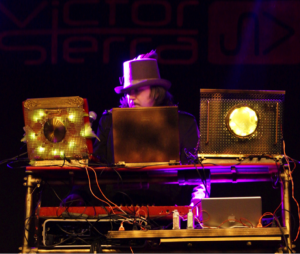 Long time trans-humanist member of the Difference Engine league. He is not the next door neighbour you hardly notice.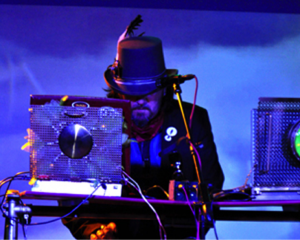 He ensures the Hydrogen Queen gets everything necessary to go forward. Likes to talk loud or shuts the fuck up… with nothing in between. Enjoys analogical lullabies, a nice cup of coffee – black as night – and reads future and past in any available time anomaly.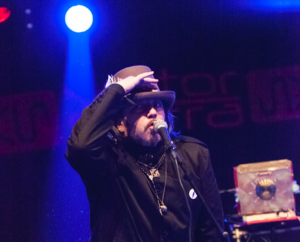 Highly unsociable.
Commander Bob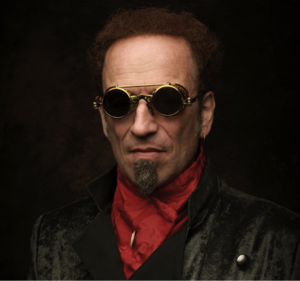 Co-founder of the steampunk band Victor Sierra, 
Bob Eisenstein is the Hydrogen Queen airship commander.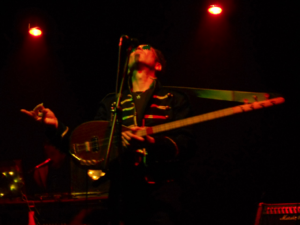 Enjoys answering questions, Bourbon whiskey, unsolvable equations and particular music instruments. Knows several languages dead or alive.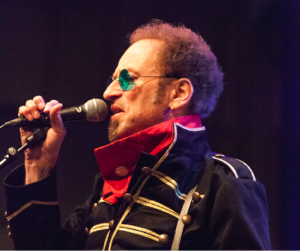 Doesn't like to be disturbed when flying high in currents of inspiration. Likes to convert improbable ideas in impossible visions. Sometimes his lyrics remain obscure, even to him… which this is a good thing, because the obvious is boring.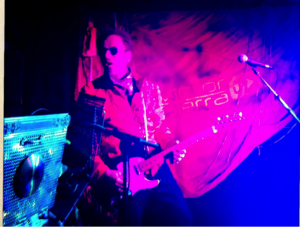 Highly unpredictable.
Lyrics
THE LOST SYMPHONY
We're still dancing on those unreachable heights
Even though we're just ghosts in the night
We only hear the airship engine's purr
The party on the bridge is over
Caught in the uprising of dragon island
Bullets holes peppering the skin
ALl hydrogen balloons have been syphoned
But we still believe we can win
Ooh flames winds and rains
The lost symphony calls our names
They put a price on our heads during the dirigible days
Our half life was frozen in a maze
Crises took their toll without any doubt
We were lucky enough to make our way out
Blinded by planet nine's crossfires
Almost lured by the sirens of Atlantis
We escaped from a clash of empires
Trying to impose a new kind of bris
We spoke unknown languages and trusted fifteen hour clocks
And sailed where the anomaly unlocks
Our other selves eluded our quest
We saw the sun rising in the west
And we keep fighting conspirative lies
Never deceived by trolls and spies
We're seeking a place where no one ever dies
No matter which way their time flies
THE OPEN SEA 
Trouble again in the mainland
War dogs are dancing on quicksand
(It) doesn't mean anything to me
I'll always choose the open sea
Prophets make their way to the stage
Well groomed faces for the frontpage
Wait ain't it a nightmare of sorts
With dogmatics and uptown mugs
You're free to choose another lifelinE
Make them think you've changed water into wine
You're all looking so clean and pretty
I'll always choose the open sea
Winds keep howling and phantoms want their share
Wild brains keep boiling they sing on the road to ruin
Here comes the shaman of the day
He's got new parts for folks to play
Provides you with dots to connect
You've got a kingdom to protect
But you can change any rule you want
And make your space as safe as it can be
You won't find me in any lobby
I'll always choose the open sea
Fanning the flames of a blind rage
Surfing under the influence
Leaders who've never come of aGE
Operate from a long distance
Boy what a shitload to cope with
I'd rather get lost on route 66
I won't intersect with your bigotry
I'll always choose the open sea
IMPERFECT MERIDIANS
THE WITNESS
Servants and courtiers have left the castle on the hill
Darkness has overwhelmed never-ending corridors
The president's wife reminds him to swallow his pill
They're locked in this world closed by so many doors
Outside horrendous storms have flooded the atms
Weakness paves the way to those whose cries sound the loudest
Old toys and forbidden books are thrown in the flames
Thinkers are sent to an eternal rest
Hear me i'm the witness
Calling from the darkness
Ladies in red feel ashamed for being that late
They try to unveil the plot that keeps them in the hive
By the end of the day they accept their fate
And they are grateful to be still alive
New generations will come to unearth the lies
They will do their best to fill gaps in history
If brains can still work a new dawn may arise
And our words will emerge with force and fury
CHINESE WHISPERS
We fly amongst gales
Chinese whispers make no mistakes
It smells like winter tales
Chinese whispers have what it takes
Some smart arses are lost at sea
And pretend they've got it right
Big spenders believe in the land of the free
Mostly when the game is loose and the rules are light
We do our best to dodge obstacles
Deflecting hate and thought control
Sometimes tired of freaking oracles
New moral laws and new decency patrol
Hovering around abandoned territories
Where knowledge dies and the twit is king
We must part from traitors and bullies
And find a way to get away from this wrestling ring
IN THE LONG RUN
On the back bench of society dunces snigger
And the masters snivel
Arse-lickers from the front row lack a rear dimension
And we wait for the bell
But in the long run we'll see who was right
In the long run
But in the long run we'll know who sees the light
In the long run
Nothing changes for real as if everything was written
In the same old book
Bullies will be bullies and preys will pray for their lives
With the same fearful look
Sometimes i dive in my mind deeply driving back in time
There's always something to prevent me from crossing the line
H (is for Hydrogen)
Then it was another game
When the revolution came
And pushed us out of time
In limbo she was whirring
Quietly waiting
For some partners in crime
With black jujus and mind power
She's back in business
We're ready for the wilderness
She's fuelled by magic and chemistry
Be it steam gas or oil or electricity
Any rotten spinoff from any industry
Can be shoved in her tanks through the machinery
H for hydrogen and q for the queen
Travelling in a future that could have been
Heavily loaded with jack rum and caffeine
She's flying undetected she's off the radar screen
High above seas of troubles
She moves and never stumbles
Surfing on storms and hurricanes
With an unknown flag, a code name, and a false manifest
We'll do our best
With madness running in our veins
TIME ROULETTE
Gossips and poison candy are reeking
All over minds' dead end street
Science has proved these are inside jokes
When rules are broken it's hard to compete
No one listens, all chit chat a gogo
Bring it on, don't be shy, meet me in the seraglio
Fever and anxiety keep on feeding the enemy within
You wake up from an awkward dream the room's the same
But time roulette chose another frame
Logic, proportion, none of these are working here
The wild cat rolls his eyes and gives me a siamese beer
Memories and persian letters are drying
Under a midnight summer sun
Please come on in, welcome to my nightmare
Take a seat in my somnambulation
ONE MORE MILE
We're flying through waves of industrial heat
In this part of the world there's no such thing as retreat
Love and hatred mix up in foreign languages
No one aids us when our airship engages
One more mile and we'll see the city lights
One more mile
Let's move on and help the tide to turn
Just one more mile
We're breathing cold winds from a greenish atmosphere
Getting rounded by complete and utter confusion
Private contractors standing on their belvedere
Watch us as if we were from a different inception
No reason to despair as long as we sing the same old song
No wonder we must stay the course we've got nowhere to belong
We're making our way in a canyon of highrises
Silently approaching the city limits
We're no rookies we know how to deal with crisis
We know the future can be the past in disguise
LAST TRAIN TO SIBERIA
Sing a patriotic song and forget the misery
Listen to the accordion and chill out
Such a glorious military sight for you to see
Who cares about the permanent drought?
Smoke fills the post soviet night and fades away in odessa
It feels like the world has stopped it's the last train to siberia
March in arms on may the first have a dose of empathy
(they say) nothing is ever over forever
But your fantasies are melting in an inland sea
And the flag has lost its red colour
What would life be if you don't worship a delusion?
Let's drink to the ghost of the union
(DON'T DO AS) SIMON SAYS
PA blares recycled techno tunes
Eugene the clone's agitating his wings
With ragged clothes and bogus hunger games
Drenched in fake gasoline
Get a grip on your body and don't do as you're told
Don't do as simon says
Lower your arms and open your eyes
This should ring a big bell don't do as simon says
Phony warriors try their best on the stage
No one ignores they love to look insane
Never afraid to play with conceptions
Out of reach of their brains
Someone should give them news from the front
It might be handy when it comes to plagiarism
Never ashamed the clone lacks a dimension
Keeps on banging his drum
Full of himself fantasizing his life
Eugene the clone is looking insecure
You're the enemy if you don't belong to his tribe
That's the fate of the boor
COLD BLUE NIGHT
Standing on the tower the watchman sighs
Waiting for the pawns to mutter lies
Special envoy joe cures a headache
Sipping from a jar full of worms and snakes
All around the free world
Unrest's about to swirl
You're a dreamer but dreamers keep falling
And you walk slantways when the monsters sing
Your blinders will wrong your right
A fallen angel in the cold blue night
Standing on the corner the pusher sweats
Takes the dirty dough to the launderette
The dope they do today – yeah it's so cool
Funds tomorrow's pieces and deadly tools
In this world of pussies
Royals are the patsies
Sometimes it feels like the air is full of smoke
Sometimes it feels like life's nothing but a joke
Standing in the sewers the scribbler digs
Looking for trouble to feed the neo prigs
ZERO LIGHT THIRTY
Nikita put missiles in cuba
And mushrooms grew in everyone's head
Smiling movie stars posed in legendary cars
No one knew what lay ahead
War thunders were left out in the past
And music was so young
They enjoyed white light sex and driving fast
In a flash the song was sung
The world changed at zero light thirty
Such a long time ago the scene is blurry
Innocence and hope left the building
In the cold sunshine in full swing
Dark forces wait always in the wings
With safety catches off
It does not matter who might have pulled the strings
When the going got so rough
The decade was cut short the dream was over
In twenty seconds of fire
INDUSTRY
Smoke spreads nicely in the street
The night wraps the whole city
Industry industry
The ground moves under my feet
The steel scenery gets blurry
Industry industry
I should stop for a while
Have a shot in this metallic shrine
But i feel like i'm stuck in mobile
And jokers drink a poisonous wine
Bats dance on the light rays
Wild freaks breathe the pitch black air
Industry industry
Welcome to the party enjoy dark deco state
Says a laughing clown don't you fancy a new twist of fate
Mad suits chant around the blaze
Waiting for their toxic share
Industry industry
VOLCANO
I've stopped here at the end of the day
Am­ongst the mountains of madness
There was nobody awaiting me
And the compass was spinning in the
They grudgingly took my foreign currency
My feelings were left out in the cold
When i set foot on the suspension bridge
The night was already very old
Somewhere in another city
Maybe somebody talks about me
Saying things i misunderstood long ago
Lost in this obscure calculus
They're measuring imperfect meridians
While i'm still dancing on the top of the volcano
Sometimes we must travel all alone
And we all know that this world is made of stone
The route i'm on is not on any map
I should find a way to close the gap
Rain keeps falling over the black river
The air smells of stale kerosene
The pilot shouts words i can't understand
And i'm getting ready to leave the scene
THE MANCHURIAN PASS
VISITORS
The past bites off our wings
Who knows what the future brings
And the present feels such a bore
Where's the blast we're waiting for
Exhausted by sleepless nights
Having waged so many fights
We look for a new quantum leap
But we must keep on digging deep
Like strangers rolling back the stone
Visitors from the twilight zone
Step by step we're building speed
But there are calls no one wants to heed
If the song remains the same
We will change the rules of the game
abnormal shifting deviate our line of life
unexplained events seal our fate
Is there hope in this headlong rush?
Or will we meet a deathly hush
PLANET 9
A new orbital line has come to undermine
Our flight plan to the stars
No one sees it but it's there
Huge and dark tilting the sun's course from afar
Red planet fades away into yesterday
And there is no tape left to rewind
Gas and ice giants stand still in the distance
As we're speeding towards planet 9
Is there a new frontier for an aimless mankind
Fearing gods and phony masters ?
Flying under the influence
We have passed major tom's tin can and venus in furs
Our flying monster keeps a crazy pace
Dodging obstacles in this hostile space
Bound for another system out of telescopes sight
Where time unlocks where wrong and right unite
Light years from home in the unknown…
STATIC ON THE RADIO
We crash-landed like a stone
In the streets of sin city
Relieved to be safe and sound
In dense clouds of diesel fumes
Abandoning the airship
We made our way to safety
Under fire
It's raining in the ballroom
Packed with ghosts and vampires
Each one holds a broken glass
Standing still in the moonlight
Petrified since the golden years
Eyes full of dead desires
And distress
We can catch nothing more than
Static on the radio
We passed the fringe
We wander in the no-go zone
Searchlights tear the gloomy night
The air smells of doom and a curse
In an alien language
Strange beings shout in the dark
Neanderthal is not dead
He lives in an alterverse
Close to us
Then we're face to face
Hearts beating fast
Mute questions asked…
ARGUMENTS AND FACTS
Pain running 'round my brain all day
I must get a grip on myself
They want me to think the same old way
And leave my senses on the shelf
I'd like to flee this kingdom of ennui
And speak with the master of clocks
We'd fight over the theory
And spend every night on the docks
Sustaining a never ending inner fight
While verity is fading away
Some pretend to be beacons in the night
Strutting with very little to say
Arguments and facts / intellect vs quacks
Better use your neurons and synapses to the max
Arguments and facts
They chose new spineless kings to enthrone
It's a cornerstone of the boho's routine
I drink to the spirit of the unknown
Even though they put me in quarantine
Sometimes talking takes such a heavy toll
Sometimes i'm losing control
BLUE RAIN
Demons whisper your name in the shade
Monsters tell a tale to the barmaid
The hustler plays the queen of spades
You should get used to deal with charades
You long for sights of symmetry
That satisfy the laws of harmony (meanwhile)
The scrounge downs your glass and asks for more
Is this the romance you're looking for?
A blue rain falls (blue rain falls)
And london calls (and london calls)
A blue rain falls (blue rain falls)
The future scrawls (the future scrawls)
Here comes the child you wanted to be
He's moody and wants you to see him free
Your lucky star waits for you at the bar
Pick your chance while the door is still ajar
OFF THE BEATEN TRACK
The blind painter draws landscapes stranger than truth
And me i just wonder who pays the sleuth
Gloomy perspectives seep through his magic square
He says you can enter if you dare
Now i can feel the winds howling from dark cities
Tainted by the call of the gypsies
Intertwined meridians open a new connection
And there's a bellman who says you better run
Off the beaten track away from home
I rush past machine fumes
And time flies back into its tomb
Then i get caught by a witch riding her broom
She asks: what's your mantra? i mumble that i have none
A blind painter got me lost with a pun
The black star pours black light on the endless avenue
A steaming cab bursts in out of the blue
The driver slurs the dialect from the lost continent
Whispers: easy i can get you out of the hunt
A small vagrant boy cries: this is an inside job
Low quality lies please don't mix with the mob
Now it's getting late i had better find a crack
Whilst everything is crumbling in my back
DRAGON ISLAND
Garbage collectors on strike in their truck
High ranking officers forced to surrender
Hookah chainsmokers put the blame on bad luck
Security clearance in place day and night
A complex world everyone has to deal with
Plagued with wily liars and gifted parasites
Thousand computers ticking on the clock
Can't prevent antique shops from running out of stock
And fluorescent tubes shed greenish particles
On a chinese market where anything can be bought
In the shadow shine the ritual knives
Of forgotten ninjas and stranded astronauts
Rusty navy ships have fallen out of time
Whey-hey on dragon island
Pariahs and refugees are waiting on the docks
Whey-hey on dragon island
Seven tomb raiders seek the seventh door
Sick after crawling on the pyramid's floor
Electrical failure postpones the surrender
Officers get dead drunk on alien booze
They try to sell their uniforms to the stranded astronauts
Collectors sing a haka and show terrifying tatoos
A dirty dozen of unmarked tombstones fill the graveyard
In the jungle of dragon island
The chinese market place is a long time closed
It's just a complex dream for gifted parasites
Your perception sensors have been overexposed
There's no recollection from a time you didn't live
Particles are spinning and knives bloom in the dark
Tomb raiders cry and mourn the king of denmark
ROGER AND OUT
Water flows into prefab minds ready to comply
Not so clear and not so fresh like an eternal lie
Sitting on his pinkish throne
The guru lectures the masses
Picks up an old trick from his hat
Come on peeps can you roger that?
The state of the universe makes him sick as hell
But of all conflicts wars and disputes
Only one rings his bell
The whole world burns around this point
But none of this is real
Save the suspect he rants about
Come on peeps confirm roger and out
He advises fellow stars
To avoid the spring mound
Most of them tell him go to hell
Please stop clowning around
And day by day he hates me more
And plays the democrat
Denies any responsibility
Come on peeps can you roger that?
He's an icon and a businessman
From the best hippie breed
Bought the whole bogus bundle new age
White guilt and weed
He leads a bunch of narrow-minded fools
In need of teenage thrill
Who chose the right country to flout
Come on peeps confirm roger and out
The pinkish fraud declares war
But doesn't stand opposition
Some pains are more honourable
And worth a revolution
And some are beloved as victims
And just allowed to die
That's the schmuck's philosophy
Come on peeps can you roger that?
You've been seeking the culprit
All along your life
You are your worst enemy
And your better field of strife
Did you ever think of some therapy?
Sometimes it can help
You ain't got any credibility
Come on peeps confirm roger and out
LA 25° HEURE
Le cargo roule, tangue sur la riviere
Le courant file vers une mer etrangere
Les faibles lueurs des jonques et caboteurs
Disparaissent dans les vapeurs de la 25° heure
Et le vent de terre fait voler la poussiere
Sur les quais deserts dans la nuit deletere
Les bannis et les damnes attendent les passeurs
Dans la chaleur impitoyable de la 25° heure
Le delta est ferme et les lignes sont coupees
Le ciel est plombe et le temps m'est compte
La mission consulaire s'est trompee de secteur
Je derive dans l'atmosphere de la 25° heure
Les fumees s'envolent dans la nuit clandestine
Et les chaudieres sifflent dans la salle des machines
Un autre jour arrive on entend la rumeur
De la ville basse dans la torpeur de la 25° heure
THE DEFECTOR
Heavy water falls echoing on the cobblestones
I'm freezing to the bones and my cover is blown
I've come in from the cold
Where all the streets look the same
Waiting for a time that never came
I'm watching the border post in the company of ghosts
I've been told there's a gap just after the midnight shift
Beams dance in the night and dogs bark out of sight
The air reeks of generators' fumes
The bullets squeeze the space and time is running faster
I feel the race is on and speed is my best armour
I've crossed so many borderlines
I shall never surrender
I've been accused of so many crimes
They call me the defector
I rush through the barbedwire
And no man's land is on fire
The vopos pull the strings
And let guns do the talking
The last frontier recedes in the smog
And i feel like i've missed the bus
The cards have been reshuffled
No one waits for me to save the world
LA AVENIDA DE LA LUZ
Me acuerdo del dia en que me di cuenta
Que el tiempo no pasaba como de costumbre
Como si hubiese perdido mi sombra
Cuando llego el momento cumbre
Sacaste a pasear un perro andaluz
Con tus pensamientos oscuros
En la avenida de la luz
Te perdiste entre dos muros
Me quede un buen rato entre el trafico
Oía el jaleo de mi lucha interior
Un policia vio a traves de su abanico
El desorden que dejo el aviador
Ho ho ho ho
Itsi sist. Eksleebire. etsoon moqaf yerkhomi lakwe em heraa zahomblar.
Etsi hunak non kareenkhe dünasse. ye eni. ye enis.
Etsoo la twen ibibgordak en bezhdirfi yak esee roidakh euk-erahu mebaaken.
THE H BOMB QUEEN
It's raining sand over staliningrad
All stars are black and winds are bad
Back from a past that never paused
We're looking for a new route to open
Dodging sputniks and red octopuses
The queen rises from the ashes
Loaded with tons of forbidden hopes
Our dirigible has known better days
Long dead rockets and all wrecked satellites
Give way to the h-bomb queen
Airship pirates and their fellow socialites
Make way for the h-bomb queen
After a rough time in the manchurian pass
Stuck in the war of the purple gas
We've dealt with traps and frustrated
Many attempts of sabotage
Playing our lives with dice and mah jong tiles
We've flown more than a million miles
Never forget never surrender
On our way to the next chapter
GO FOR THE STRANGE
UNQUIET DAYS
Some folks lack perspective
They drink the glass of grief
Switch feelings for those
They love to hate
Some choose the easy path
Find a target for their wrath
And spit at the face
They love to hate
We live unquiet days unquiet moments of our time
Some scream words from the other side
And they join them for the ride
Calling to murder
People they love to hate
Some go for conspiracy
Led by imaginary
Masters in the dark
They love to hate
THE FALL OF THE AIRSHIP SOLITARIA
I'm a man–machine a transhuman contraption
I'm the master of the engine room
You can call me Big Machine
I am The Legendary Converted Princess
I'm the lady of the house but just call me princess
I fly this falling airship and that's my goddamn job
If you like the smell of danger
My name is Commander Bob
Over the clouds of Rijsel in eighteen seventy one
An airship in distress is spotted
And our chances next to none
A squad of red barons fly in ice fog
In the north of France
Emergency steps must be taken
According to the circumstance
It's the fall of the Airship Solitaria
The airship has circled for ages
Waiting for a sunny spell
We've jettisoned the cargo
And fish must be drunk as hell
The storm glass explodes under pressure
And our balance is on the run
The situation's getting critical
And this battle just cannot be won
It's the fall of the Airship Solitaria
Caught in this clash of empires
We're trying to save our skin
The airship slowly crashes
And the prussians are closing in
A flight to remember don't you think?
The commander tells the passengers
As the crew disappears in the din
Towards a different universe
It's the fall of the Airship Solitaria
ANGELS ROLL OUT THE NIGHT
It's the season of the witch and life is hard
Anger's over sunset boulevard
Smile says the star glory's nothing but a dream
The moon catches you in its beam
Angels roll out the night / rainmakers are pouring light
Lovers remain in the blind / and meanwhile stars align
It's the season of the fools and hope is low
Villains expect the end of the show
Walk says the bum you're on the wrong side of the street
This is not a place for conceit
Sinners break the law
Lunatics wait for the thaw
No one knows which way the wind blows
Preachers want your soul
Fanatics claim for their toll
Who knows where the blood river flows
It's the season of the kings and hate is great
Revolutionaries just have to wait
Run says the snitch i'm aware of every trick
Whatever damn card you pick
ALL QUIET ON THE OTHMAN FRONT
Silence has fallen on big machine strait
Everybody thinks it's time to celebrate
Secret meetings in every corridor
Give way to settlements rotten to the core
Remnants of the past block up the pace of history
C'mon c'mon c'mon let's blast the face of bigotry
But negotiation after negotiation
The whole thing is stalled because of complications
And we wait… we wait for the tartar raid
All quiet on the Othman front
And we wait we wait until it's too lat
All quiet on the Othman front
Endless talking leads to useless agreements
Conferences drown in memos and documents
Hold on a second you know who make the rules
Everybody knows these deals are cut for fools
Something feels insane when guilt remains
Why should one obey the laws of babylon
Does anyone knows the code to unlock the chains
Something better change before it's all gone
It looks like we're living new days of infamy
The knot tightens up around the neck of the free
Just another fail of a blank generation
War and dishonor and shame and desperation
EL CALOR
Alli envejecen la brujas
Se estropean los juegos malditos
La sangre sale por las orejas
Mientras bailan los ciegos
Alli hay novios perdidos
Buscando muñecas en huelga
Acercandose a los hornos
Escupen flechas de iñpotencia
Alli entre las olas de calor
Tiemblan de frío los fieles
Dan virtúdes al dolor
Se mezclan a todos los debates
Pero yo se que se acabara
Con un sonido liberador
El recuerdo perñanecera
Hasta que huya el calor
Alli no hay salidas visibles
Tampoco no huye nadie
Sin ventanas y sin corredores
Un espacio tiempo por siempre
THE SHADOW COMPANY
If the world is a broken illusion
What's the use of a revolution
If you feel your future is made of stone
Just get up and leave your comfort zone
You know that whining is a waste of time
Fts of anger aren 't worth a dime
Don't worry we've got steam on our side
Hop aboard come along for the ride
'Cause borders are just made to be crossed
Nothing more than an imaginary line
When your dreams are on the verge of being lost
Brace yourself and join the shadow company
How has this life become such a bore?
What you look for can't be found in any store
We're planning a midnight departure
Don't be late when you hear the engines purr
Isn't it a good time for a change?
Forget the common go for the strange
Glory is not that far away
You even feel it in your dna
When your brain tunes up to a different scale
You're ready to live another kind of tale
Have a taste of immortality
A new door is waiting for your key
EL MUNDO SUPERIOR
Cada dia tienes que suportar
La gente grise y el tiempo trivial
Cada noche quisieras traspasar
El camino del universo plural
Hazlo abre la puerta hacia el mundo superior
El ruido y la furia te haran sentir mejor
Parece igual aunque especial
Un espejo mental que cambia tu papel
Un guion distinto una via lateral
Que sigues hasta que sube de nivel
El angel del azar y el demonio de la necesidad
Siguen jugando al ajedrez con ojos ventados
En el fundo de un bar en calle de la luna
Cerebros detras de las puertas de de la universidad
Explican el imposible con teorias improbables
No les importan las dimensiones y una realidad
Puede esconder otra realidad
Quizas no entiendes te falta la percepcion
No te preocupes eres la solucion
THE X-MAS CASE
Santa Claus walks in with his sack full of doubts
He comes out of the haze with a desperate gaze
Sipps a zero coke and puffs e-butt smoke
He's a major player of the christmas case
Crazy madonnas and wisemen of the year
Are due to meet in a corner of the maze
Trading precious gifts from the midnight shift
They're crazy casualties from the christmas case
Moronic ads pop up on your smartphone screen
You have been added to a customer base
Your wallet is drained and it sucks your brain
You know you're caught up in the christmas case
Illiterate upstarts are taking the lead
With the razzmatazz and all that jazz
Fifteen hours clocks are running out of stock
You can say it's a hell of a christmas case
Police is on the verge of the biggest breakdown
Drunkards raise a mess all over the place
Codes five-zero-one are filling the trash can
it's just another face of the christmas case
Feel the fever rise / feel the brains shutting down
See the laughs and cries / expect the worst to come
Here's the midnight kiss / and i'm feeling just like shit
See the empty eyes / who will be the first to hit
A pathetic clown at his balcony
Says he prays to the lord for more peaceful days
Millions of sheep agree with blissfully smiles
I can't wait for the end of the christmas case
Santa Claus walks in with his sack full of lies
He looks a bit dazed with a far away gaze
(His) ticket in his pocket for his job centre date
He's a major loser of the christmas case
ATLANTIS
Les chemins de pierre s'etirent a l'infini
Sous l'immobile soleil qui ne connait aucune nuit
Les loups des steppes hurlent face au vents dechaines
Loin des routes incertaines sans cesse redessinees
Des vaisseaux fantomes arpentent la courbure
Des rives erodees par une mer obscure
Et quand les cordes se melangent l'horizon passe la frange
Sous le tropique du scorpion apparait Atlantis
La terre brulee vole et revele l'entree
Des cavernes occultees emplies de secrets oublies
Et quand les cordes se melangent l'horizon passe la frange
Sous le tropique du scorpion apparait Atlantis
Emergee dans une autre posibilite
Des miroirs negatifs changent l'histoire du temps passe
Continent perdu aux statues infernales
Celebrant l'inconnu en de grandioses bacchanales
Et quand les cordes se melangent l'horizon passe la frange
Sous le tropique du scorpion apparait Atlantis
DARK PASSENGER
Reckless oligarchs and pure spirits of black light
Share booze in a dead–end street
In the middle of the night
Trading secret pages of their broken lives
They try to catch some fresh air from another side
Whatever your behavior you know that it doesn't matter
We all carry a dark passenger yeah
Anonymous bastards come and tell you what to think
Faces hidden skin can be dead green or baby pink
Shamelessly confusing what's bad and what's untrue
Flattering the passenger rising inside of you
Whatever your behavior… whatever dark water you stir …
Incompetents whine and put the blame on next in line
And drink the cup of disgrace each time promotion shines
Our… our dark passenger…yeah…
OSTENDE
Le manège tourne dans l'air embrumé
Nul ne sait que l'horloge est cassée
L'ombre des nuages file sur l'ocean immobile
Sur le quai les couleurs se défilent
Des stars oubliées dansent au milieu des fleurs en ruine
Et soudain le mirage s'illumine
On entend encore le rythme du big band
Les rires s'évaporent sur la jetée d'Ostende
La digue tremble les heures noires approchaient
Personne ne fuit car aucun ne savait
Et dans la transparence à travers la surface des choses
L'insouciance prend le temps d'une pose
LONG LIFE TO THE HYDROGEN QUEEN
We think and we drink like refugees
And we escape a broken reality
Times are tough and there's a journey to be done
After all these years we are still around
We're traveling the aether safe and sound
We keep flying over burning bridges
Sailing a sky full of stars
Long life to the Queen the Hydrogen Queen
Her tanks are filled with nothing but memories
That keep on fueling those die-hard propellers
Thundering in the night until the end of times
Though we're nothing more
Than skeletons dressed with dreams
Our songs roar in the wind amongst flames and screams
We keep flying over burning bridges
Sailing a sky full of stars
Long life to the queen the hydrogen queen
We keep flying over the lost worlds
Defying the laws of time
Long life to the Queen the Hydrogen Queen
Flagged on every continent from Deadlands to Austrasia
The Hydrogen Queen is refused permission to land
We must find a new frontier
Before the next lunar year
Forever we sail a sky full of stars
YESTERDAY'S TOMORROW
A STEAMPUNK SYMPHONY
Be my guest the captain says
Let's drink to the impossible
Take my word you better stay
The weather is unpredictable
Don't play this one by the book
And don't you trust any clock
You've got the spirit you've got the look
It's just a time warp to unlock
Welcome aboard it's nice to see you
Now you're part of the crew
Let's give to this century
A steampunk symphony
Take my hand the pilot cries
Come join the party on the bridge
We're heading to a place where noone ever dies
I'll show you the roadmap secret page
Listening to the sound of the hydrogen queen
Let's dance on unreachable heights
Full speed ahead in the sunset wind
Above cannonballs flights and torpedoes lights
ECOS DE VOCES LEJANAS
Las informaciones que mandó el equipo
De la expedición al centro de la tierra
Se vieron difundidas por el mundo entero
Fue una misión especial empezó en islandia
En un volcán del cual no hablan nunca
Encontraron algo extraordinario una pesadilla
Que no se puede olvidar
Porque despertaron el pasado en su antro
Se trata de misterios que asustan los ministerios
Del imperio donde jamas se pone el sol
Olvidaron sus discordias y sus controversias
Cuando se oyeron ecos de voces lejanas
El servicio secreto inició el fracaso
Tuvieron problemas con las bestias con alas
Y llamaron a la joven para resolverlo
Y una basca de genios buscaron soluciones
Para sacar politicos del camino
Suben por los aires a bordo del dédalo
Rotan las hélices en un ruido infernal
Son conquistadores de la era industrial
Entre guerra y paz con poderosos artefactos
En la noche son héroes desconocidos
Científicos locos cazando los dragones
Nadie lo creyó nadie se lo recordará
Pero ocurrió en tiempos de locura
Son casos extraños con seres
Olvidados en la sombra antes de tus ojos
YESTERDAY'S TOMORROW
Do you remember what was to happen next?
Can you give us any clues?
You're the only one who passed the gates of time
And the other way around
You should know 'cause you followed the invisible line
Do you remember if it's another here?
Is it steam or gasoline?
What about the tales legends and prophecies?
What about the finds?
You should share what you've learned there and what you've left behind
It depends on which card you play
Tomorrow
It's like people hearing what you won't say
Tomorrow
It's like the world chose another way
Tomorrow
It's like as if it were yesterday's
Tomorrow
Do you remember how wide the difference is
What about the crisis?
Have you really met with another yourself?
Tell us? How does it feel?
You should tell if it's hell or permanent sunshine
Do you remember if on the other side
We are friends or foes?
Have you seen ghost riders in the sky
And long time dead heroes?
You should stand by your friends do not let us fly blind
EN ROUTE VERS L'INCONNU
Il fait sombre dans la chambre des cartes
Les questions flottent dans la fumée bleue des cigares
Des messagers entrent et des courriers partent
En route vers l'inconnu dans le brouillard
Les radars bippent et tournoient captifs
Détectent des leurres et des vaisseaux fuyards
On entend le souffle des dirigeables furtifs
En route vers l'inconnu dans le brouillard
Au coeur du crépuscule l'officier de quart
Fait route vers l'inconnu dans le brouillard
Les scripteurs cliquètent et jouent la dérive
Les analystes soupirent et restent à l'écart
Les horloges affichent des valeurs négatives
En route vers l'inconnu dans le brouillard
Les dés n'en finissent pas de rouler
Les verres s'entrechoquent jusqu'au fond du bar
Le monde d'hier se fait vite oublier
En route vers l'inconnu dans le brouillard
Par nécessité on laisse faire le hasard
En route vers l'inconnu dans le brouillard
BLACK STEAM
In the dark the hydrogen queen moves on
Leaving a world that is gone
A long time ago
Our clocks adapt to whatever time basis
To quantum slips of atlas
To any reverse flow
And when the sun rises in the west
We are ready to do our best
Black black steam black / black black as night
The wind howls past the skin / as the land disappears
A shot of jack puts us back on the track
The anomaly opens wide
And we're on the other side
There's a change in the timing
And the sun is shady round its ring
We integrate unknown parameters
Flowing into our computers
A few seconds shift in history
Here's another normality
And when the sun rises in the west
We are volunteers for a new quest
LA CARTE DES MONDES PERDUS
Le vent se leve, fait danser le sable
Efface les lettres, efface la trace du diable
Les moteurs tournent, vrombissent dans la nuit
Le vaisseau s'élève en partance pour l'utopie
Survolant les déserts entre deux atmosphères
Par dessus les rideaux de fer séparant les univers
Des clochards célestes redessinent
La carte des mondes perdus
Sur des palimpsestes imprévus
Franchissant les portes de l'aurore impériale
Au milieu de l'éther le batiment fait escale
Les lois sont inversées et font basculer le temps
Les répères d'avant se perdent dans le vent
SHADOWS IN THE RAIN
When the wind is blowing and when the word is said
Everyone is moving and no one is afraid
When the band is playing when the promise is made
Where the rage is burning there are debts to be paid
When cities are maddening and when airplanes fly low
Babies are seeing things things that we don't know
When rivers are boiling when six turns into nine
Wheels of time are spinning and zeppelins keep flying
Something out of time has got us in its sway
Shadows in the rain we're fighting night and day
When the page is turning when letters fly away
Let our brains climb to a higher state of mind
When the moon is shining and its rays show the way
Bagpipes keep on howling while we're crossing the line
DIRIGIBLE DAYS
Where are you going says Hooper to the mute pilot
We've got things to do now really bad time for a riot
Stranded on dali captain dunbar fights the scum of humanity
There's confusion and a whiff of some unsolved mystery
You'd better listen to what Santiago says
Nothing's forgiven but only left here to decay
You'd better stand up and forget all the gods you pray
In the dirigible days
We need a new Rosetta Stone
And we must find it all alone
In these times of troubles
Bounty hunters make it double
The world's looking at us with disdain
With words hammering harder than the hardest rain
The wind blows our way
Go pack your things we're moving right away
IMBECILES
Le sourire gêné de l'indésirable
Se crispe et se fige en équilibre instable
Venus des palais et des caniveaux
Les hyènes se dechainent et se font echo
Aux premieres loges observant la détresse
Le lampiste en blouse temporise et paresse
Les meneurs menent et font hurler la foule
Alors que les coups pleuvent et que le sang coule
Se forme le cercle des éternels crétins
Aux carrieres naissantes au potentiel certain
Imbéciles… un jour
Imbéciles… le sont ils pour toujours?
L'indésirable au sourire effacé
Se releve et rassemble son univers brisé
Se débat seul contre l'effet de masse
Sous les quolibets recherchant sa place
Avec le temps les carrières s'épanouissent
Se cultivent se transmettent de père en fils
CON DESTINO A ESTAMBUL
Cuando las palabras no vale nada mas
Cuando las lineas siguen siendo cortadas
Cuando perdemos todas las apuestas
Aislados entre dos armadas
Es el ultimo barco con destino a Estambul
Se cae el imperio del orden azul
¿ Cuantos dias de viaje en el mar negro ?
¿ Cuantas maniobras idas y vueltas?
Salir del circulo del olvido
Cuesta mucho mas que lagrimas
¿ Cual es este ritual con metal y vapor ?
¿ Cual es esta magia al ritmo del tambor ?
Cuando se rompen las amarras
Siempre dejamos algo atras
FREYLECHE APOKALYPSE (FOUN BOBE-MAYSE)
(Elsa Drezner)
Freyleche apokalypse foun bobe mayse
Shlogshmant oun milch in wiens kave
Af trit oun shtrit, café central, rathaus oder gluck iberrayts tanz
Teaters oun kabaren seinen in korev
Got zol in die shoushen spilers fargesn foun erev
Die troyerike leytsim hoben sheyne shmante kleyder tserizn
Penemer dermonungen mit kleyne milchike, kleyne milchike oygn
Hundert roben oyf danau randen vi keynmol gor nit in schönbrunne palatsen
Levone tseveynt sich. Di toyte shtern foun wien zeinen mekaber geven
Die prater risenrot dreynt in vint. A kol nidre ponem, a kol nidre ponem
A shiker fidler shpilt one shoum oylem oyf in holem besoylem
Bettlers neshome shlofen in yene velt oyf klimt gemelen, golt oun shwartz
Leben oun lozn leben. Shotses foun zweig, opdouchtn chichiken a fareltert vals
SKYLARK'S SONG
Don't give up when you're down
Fly as long as you can
Sing your song in the sky
While you're passing by
Your challenger's aeroship
War is raging everywhere
Mostly when you're gliding in the air
A sealie girl lost in the klonn land
Is fleeing the coyote hand
Downed behind the lines
Wings fighting opposite winds
You struggle with mixed feelings
And you sing the skylark's song
You long for the place you belong
But your heart beats for the unknown
Skylark's song
Skylark thin bright and strong
From mud to royal palace
The whole world explodes in your face
Stick to your principles
In the midst of troubles
You'll prevail in the end
Fingers crossed over your shoulders
You aim at the traitors
Never mind the rulers
Wings and stings midflight pilot prey
The war's over today
ELECTRIC RAIN
EL TOPO
En la niebla ves la linea de la frontera
Y esperas que se duerme la centinela
Estas listo por cuando pase la fugitiva
Escuchame tengo la información
El nombre del traidor
El topo que buscas
En nuestro mundo la vida es como una ficción
Es el temor
Que olvidas
Son las cuatro y ya sientes que pasa algo
Sabes lo que significa un tal retraso
Piensas en la ultima vez que la has visto
Escuchame tengo la información…
Una sombra se pinta de rojo
Se cae del muro se ahoga en el suelo
Escuchame tengo la información…
THE ROAD NOT TAKEN
Captain Swing kills the engine
And gives an eye to the map
Says he doesn't get it things have changed
What the hell are we doing in this trap ?
In a loop of time call us the forgotten of the electric rain
We are hanging around on the road not taken again again
Lonely Rita hides a smile waiting in the margins of night
Says captain let me hold the wheel I'm beginning to see the light
Darkness Jack flips the pages of a knee deep manual
Says he's never been the crying type of guy
And he's been in a carnivale…
Lady Turtle avoids the hurdle no foes resist her magic trick
Says captain let me do the talk I'm wearing chinese red lipstick
Nicky Tesla in the engine room, phones the guys at the front shield
I've got the reason of all this mess: we're stuck in a magnetic field
BLOOD IN THE SKIES
As we cross the borders of the commonwealth
Silence is getting heavier
The aetherscope screen is turning to black
The wing commander tries to keep our flight undetected
Our mission is for your eyes only
And there may be no coming back
The airship passed the bounds of the known world
We're on our own the horizon is blurred
Get ready the stakes are high
We fly over the sleeping lands
And there's blood in the skies
Can you see the future in a piece of steel?
A punch card people would die for
Should wings and wheels keep up the game
Having jumped in alternate history
We're here and there but not the same
Get ready the stakes are high
We fly over the sleeping lands
And there's blood in the skies
Will we make our way to turtle island
Under fire like a marching band
Get ready the stakes are high
We fly over the sleeping lands
And there's blood in the skies
PUTSH
Sur un boulevard ou l'univers s'étale
Des arcs electriques enlacent des fleurs du mal
C'est une valse… c'est l'ouverture du bal
Des silhouettes au détour de la nuit
Se projetent sur des murs évanouis
C'est la fête, tous les coups sont permis
La lumiere découpe les facettes d'un palace
La vapeur monte et se transmute en glace
Ca crépite quand les tramways passent
On se glisse dans les coulisses de l'histoire
Et on déclame debout sur le bar
Sans retard on hisse le drapeau noir
Des demi-folles draguent des rebelles de nuit
Echangent des ragots des bruits et des on-dit
Ca parle fort ça ondule et ça rit
La foule s'énivre a cheval sur la vague
Et l'avant-garde s'encanaille et divague
Les baronnes ont retourné leurs bagues
C'est un putsh qui ne dure qu'une soirée
Tout sera fini dans la matinée
Quand s'effacent les ombres du passé
MAKE MY DAY
You walk slantways through the flow
And you disclose those memories
On a white wall The shadow says :
Follow me please
He smiles and can't help but tell you lies
He shows you his collection of eyes
He dances for you and doesn't give any clue
Please take me to the start
Make my day
Please take me in your play
Make my day
Windows open to another game
With changing rule and a broken lure
And you think you're not ashamed
Of feeling insecure
A magician with fingers like snakes
Wants to perform your favourite trick
And he puts your soul at stake
And makes you feel sick
Sirens whistle a sad song
Chanting good, bad, right and wrong
Tick tick time falls down a hole
You must give back what you stole
Sometimes the poet visits you at night
He drinks the last cans in the fridge
He gives you elements of light
Vanishing on the bridge
(YOU CAN) SCRATCH MY DOOR
Something mumbles in my head
Traces on the wall write my name
The night has stopped for a while
And i hear a sound from the underground
Something falls in my head
I heard you're feeling the same
Madness's a question of style
And i hear a sound from the underground
(You can) scratch my door
I'm not afraid anymore
And you can shake the floor
I'm not afraid anymore
Something's blowing in my head
But i learned the rules of this game
I walk on main street of exile
And i hear a sound from the underground
LABERINTO
Caminas detras del luchador
Crees que podría ser tu guía
Escuchas a todo lo que te cuenta
En este idioma de rencor
Debajo del arbol en el laberinto
Se esta escribiendo el libro
Si no tienes nada que vender
Te dejaran en el lado oscuro
Allas encontraras tu contrario
El que escojo de no nacer
El general aulla: ¡ni hablar!
Y rasga el mapa mudo
El ladrón quiere vivir en tu futuro
Como el fantasma del azar
MASTERMIND
When the moon howls through the velvet night
I'm out for a ride i come from the other side
When the wind blows when life's not as it shows
If i drink the cup i know i will not stop
I cross the line dancing on the borderline
But plans b are fine i feel like a mastermind
You won't find me for i will be in the wind
Plans b are fine i feel like a mastermind
If i break the codes as killers on the road would do
If i say: i'm game i'll find some answers too
There's a phone booth behind heaven's doors
It has been ringing since nineteen eighty four
Watching my back i pick it up and say hello
I hear myself saying: it's time now go go go
YIDDISHE KLUB
(Elsa Drezner)
Ich weg azoï lang, gantze teg, gantze teg
Unt ich zuch meine fraynt, oïf me veg, oïf me veg
Shturem – vint unt regn – shney zeï derkenen mir nit, oï vey!
…
Ref: ich hob a licht iber nacht azoï gezen
Grepsen a yiddishe klub far wuss ma nishtana zogen
Zeï hoben mir fargessen, aber doch me bleiben
Bin ich meshugge, a dibbuk, oder a kholem?
Ref: ich hob a licht iber nacht azoï gezen
Grepsen a yiddishe klub far wuss ma nishtana zogen
Geister unt neshume, von zu oysgefinen mir!
Geister unt nefases, von varemen mir!
Do do do nit do oyf a dach a zumer nacht
In den oysgetracht unt farloyren shtettele
Ref: ich hob a licht iber nacht azoï gezen
Grepsen a yiddishe klub far wuss ma nishtana zogen
Meine neue fraynt, me kennen mir gut zen
Zey farlozen mir nit alayn me shteyn
Leben unt gestorben, lomir tanzen kennen
Lomir tanzen und zingen mer, oy oy oy, mir zingen
Ich hob a licht iber nacht azoï gezen
Grepsen a yiddishe klub far wuss ma nishtana zogen
Di fargessunge mashine tut sein arbet shtendik
Di ondenkvarg fun amol hoben a klaoun shmeyl
… Ich in do kubt a kuk oïf mir
… Ich in do kubt a kuk oïf mir
Meine neue fraynt, me kennen mir gut zen
Zey farlozen mir nit alayn me shteyn
… Ich in do kubt a kuk oïf mir
… Ich in do kubt a kuk oïf mir
BRIDGE TO NOWHERE
Weather's cold sky is grey
And hunters are looking for a prey
Northern winds freeze the brains
Increase the pain of heroes on the wane
Time now has come
For them all to flee the kingdom
Rolling on a wire / on a bridge to nowhere
Coal is damp steam is weak
Rusted wheels move in a dramatic squeak
Calling at void stations
Heading for an unknown destination
Fly! – train can fly – switch on "high" – take off now!
Fly! – eight miles high – through the hole to another world
SECRET PAGE
A STEAMPUNK SYMPHONY
Be my guest the captain says
Let's drink to the impossible
Take my word you better stay
The weather is unpredictable
Don't play this one by the book
And don't you trust any clock
You've got the spirit you've got the look
It's just a time warp to unlock
Welcome aboard it's nice to see you
Now you're part of the crew
Let's give to this century
A steampunk symphony
Take my hand the pilot cries
Come join the party on the bridge
We're heading to a place where noone ever dies
I'll show you the roadmap secret page
Listening to the sound of the hydrogen queen
Let's dance on unreachable heights
Full speed ahead in the sunset wind
Above cannonballs flights and torpedoes lights
PALE GOLDEN FLECKS
Motionless heroes who came in from the cold
Keep on waiting for history to unfold
Pale golden flecks from a second sun
Are falling on the deck of a long_forgotten ship
Carrying ghosts and million tons of rum
Bound for glory across the seven seas
Mirages bloom everyday at noon
And change the vessel's destination
Smoke and foam billowing from its track
It's one of those that never come back
Mad officers growl on the half burnt bridge
Drinking from a bowl a dark beverage
Tornadoes are spinning on the moon
And modify its revolution
Crew is stuck in a curve of time
And celebrate any kind of sign
THE KILLER' KISS
Center city nowhere land
Look nobody cares why you're here
You came to play in a band
And you wait alone with a beer
People come and people go
talking 'bout things you don't know
Kings wipe the curb
Do not disturb
Salesmen roar and hiss
And give you the killer's kiss
When the light goes out
Dancing clowns in dressing gowns
Twist and shout and throw their crowns
When the light goes out
The barmaid shows you the way out
Enjoy this is the hour of the doubt
Lords in a wide open cage
Wait for the next golden age
You're dancing on quicksands
With a guitar in your hand
Your guy shows up in a van
Gig's been cancelled see you next time
Here's a secret service man
He stammers a nursery rhyme
Says don't wait for the blast
Make up your mind at last
LA SALLE DES MACHINES
Dans des volutes de chaleur industrielle
Un vaisseau fantôme change de code temporel
Des marins perdus au regard gelé
Vivent et revivent une bataille oubliée
Et j'entends gronder la salle (des machines)
Et je sens trembler les arbres (des turbines)
Murmurant des ordres incompréhensibles
Un capitaine mène cette armada invisible
Les moteurs aspirent des reservoirs vides
Tournent et tournent et crachent une fumée acide
Le radio capte des messages ambigus
Encodés dans une langue inconnue
D'un monde disparu
La barre est folle quand tourne le sablier
Et le crépuscule change de polarité
Press
Steampunk Almanac – Atticus Oldman – October 2015
Victor Sierra – Go For The Strange.
A 'Full 10 Pip' Album Review from the Steampunk Almanac."
Building and developing the characters of the individual band members and crew of the fictional (or, so they tell us) airship the 'Hydrogen Queen' across a series of interweaved illustrative soundscapes, the new album has a deeply personal feel to the songs which only further reenforces Victor Sierra's well deserved reputation as one of the Steampunk community's most respected and imaginative collective of musical storytellers.
Go For The Strange features a superb collection of tracks with a full bodied flavour more than able to delight the dance floor and yet subtle enough to enhance a laid back personal trance. While each band member in turn brings something rather unique and marvellous to the blend, the resulting combination provides an intoxicating experience with a sound and style that could only belong to Victor Sierra.
For those coming to the work of the band for the first time, this is a grand place to start. The outstanding artwork wonderfully outlines the concept and sets the tone of what is to follow – And what follows is a musical treat of the highest order and a perfect introduction to the rich, complex and intrinsically beautiful steampunk adventure that is Victor Sierra!"
Steampunk-Music.com – Mark Rossmore  – October 2015
From the moment Victor Sierra's Go for the Strange kicked off, I knew I was in for an atmospheric experience. The third album album by the French steampunk band wastes no time, its lead track "Unquiet Days" launching us into a relatable world torn asunder by political division. Harmonica cuts through atop a clanking, dread-inducing industrial beat as vocalists Commander Bob and Anouk admonish those that "love to hate".
We surge ahead with the tense tale "The Fall of the Airship Solitaria", a four-on-the-floor kick carrying us along with Bob, Anouk, and keyboardist/programmer Big Machine as their characters desperately try to escape a squadron of Prussian fighters. Anouk's unique voice really serves the song's hook.
The songs speak often of bleak worlds in search of hope. "Angels Roll out the Night" takes us down a downtrodden boulevard whose denizens face an uncertain future, sowing the seeds of revolution. Dirty guitar and a pounding beat lead us into the catchy "All Quiet on the Othman Front", its theme the frustration of pawns under the boots of the powerful. "You know who make the rules /  Everybody knows these deals are cut for fools."
"El Calor" ("The Heat") is torn straight from the south of Spain, an energetic Moorish feel concocted by Anouk's Spanish language vocals layered with North African percussion and strings, liberally punctuated with synthesizers. A fantastic song full of dark  imagery, I can easily see this being a favorite of belly dancers.
The rousing march "The Shadow Company" urges the listener to leave their comfort zone, to seize the initiative rather than be restrained by imaginary walls. Its chorus is home to one of my favorite lines on the entire album: "Borders are just made to be crossed." If the band hasn't put that on a T-shirt, they should. That motivational theme continues in the slower "El Mundo Superior", the striking of zils welcoming back the Arabic-Spanish palette.
Paris-based Victor Sierra's interesting lyrical word choice or phrasing makes it clear at times that English and Spanish are second languages to them, but it doesn't diminish the impact of their songs at all. I find it adds to the worldly feel of the album. For instance, "The X-Mas Case" deftly skewers the consumerist monstrosity that Christmas has become. We do get excellent French songs in "Atlantis", a high energy electronic track, where acoustic flamenco-styled guitar adds an air of intrigue, and the more somber "Ostende".
Compared to the rest of the songs, "Dark Passenger" is the only one that fell a bit flat to me. It's not a bad song, but it doesn't have the character and strength of the other tracks. Also, whenever I hear the term "dark passenger", I immediately think of the Dexter series.
The album closes out with a swaggering ode to survival, "Long Life to the Hydrogen Queen". It's a grand airship pirates-on-the-run track, as the band presses on amid a world aflame. While the album must end, it seems to say, the adventure is nowhere near done.
In the interest of full disclosure, I was a backer for the album's Kickstarter. I've listened to the band's work for many years and have always enjoyed their music. That said, there have been times where I've pitched in to support other familiar bands and the end results have been disappointing, which is always a risk when you're buying something "sight unseen".
That's certainly not the case here. Go for the Strange is Victor Sierra's best album to date, a sprawling, beautifully produced album that has something to say about the world. Crafted in many languages, both lyrically and musically, it speaks singularly in Victor Sierra's unique and powerful voice. Climb on aboard the Hydrogen Queen and experience Victor Sierra's world.
André Savetier's blog – December 2015
Victor Sierra's journey towards the unknown continues on their third studio album Go for the Strange on which the French Steampunks keep true to their extraordinary sound.
Strange Engines – Paul Pelkonen – October 2015
That's the proposition behind Go For the Strange, the third record by French trio Victor Sierra. Their lyrics invoke airships and lost continents, but their sound is firmly rooted in the synth new wave of the "Me" decade. Echoing, processed drums, repetitive basslines and burbling, sequenced keyboards dominate here, supporting imaginative songwriting that bears repeat listening.
A trio with lead singer Anouk (billed on the Steampunk Wiki as "The Legendary Converted Princess Anouk"), multi-instrumentalist Commander Bob Eisenstein and synth programmer/composer Big Machine, this group started out in the techno-electronic scene before adding pipes, valves and gears to grease up their sound. The songs on Go For the Strange pulse and drive with an electronic beat, with a firm influence from British New Romanticism, the experimentation of Stereolab and the dark sound of goth-rock.
Singer Anouk (she murmurs "just call me Princess" at one point) reminds one goth and caberet goddesses of the past, part Ute Lemper and part Siouxsie Sioux in her matter-of-fact contralto. Her flat, almost mechanized delivery occasionally shifts into an upper register, sounding even more comfortable singing in French and Spanish on tracks like "Atlantis" and "El Calor." This latter has a memorable Morroccan groove, with the synths sounding like a string orchestra from the casbah.
Album opener "Unquiet Days" is a highlight, a atatement of purpose with brisk drums and pummeling bass recalling New Order at their most mechanized. This gives way to the epic "The Fall of The Airship Solitaria", that introduces the three band members on vocals before evoking a tale of the crowded skies over the Ardennes in World War I. With its trip-hammer industrial beat and slashing guitar, this is a memorable, hook-filled track.
The single from this disc is "Angels Roll Out the Night," an utterly enchanting bit of songcraft that combines the percussion and wall-of-sound tricks of Eurhythmics with a pounding, driving beat and what sounds like processed harp-plucks. This song is written around Anouk's vocal and a big fat pop hook-it is a song that stays with you long after the track ends.
"The Shadow Company" recalls the tramp-tramp ostinato of Pink Floyd's "Waiting For the Worms" with celtic flutes and a grinding, distorted guitar supporting Anouk. Yet unlike the Floyd track, this is an uplifting, motivational track encouraging the listener to let their flag fly and to wear their goggles with pride.
The album closes with "Long Life to the Hydrogen Queen", combining (more) cowbell with a chugging orchestra of synthesized cellos and basses. The Stereolab influence is apparent here, as small melodic cells build to a big, thunderous statement with Anouk exploiting the very bottom of her register before rising through the chorus. And driving it all, that heavy, relentless and utterly compelling beat, the sound of one of the most exciting steampunk albums of the year.
Traveler's Steampunk blog – Marcus Gilman – October 2015
The third full album of Victor Sierra and the third I am going to review and this is getting ridiculous. OK, disclaimer, I supported the fundraiser, Victor Sierra is one of my favourite bands (and their song Mastermind is one of my all time favourite songs) and Commander Bob is one of my oldest friends in the Steampunk scene, but, when I listen to an album, I do my best to be honest.
So, here we go:
Go for the Strange picks up where Yesterday's Tomorrow ended. The albums are not topically connected, but when you listen to one and then to the other, it is like one smooth transition from one classic to the next.
Again, the album is multilingual, again, Victor Sierra's very own style is instantly recognizable, and with instantly recognizable I mean:
Unquiet Days, the first track, starts with an industrial stomping like the pistons of an airship engine followed, then a  harmonica joins in and lays a tune like you only find it on Victor Sierra albums. So, after 10 seconds, Go for the Strange had its first magical moment and I was hooked. The song itself really stresses the Punk in Steampunk and addresses several issues in our society today.
The next one The Fall of the Airship Solitaria, goes into a completely different direction. The crew goes into "Full In-Character Mode", introduces themselves to the listener as the personas they take on their airship The Hydrogen Queen, then they proceed to tell a story from the world the Hydrogen Queen is cruising in.
OK, before I get into details for every song, I rather stop here. I think if I tell you what to expect from the song, I might set you up for something you do not expect, because listening to music is an interactive experience. You may well receive a song differently from how I received it. It may well trigger different images in your mind than it in mine.
Go for the Strange is another grandiose album, it delivers everything I expected from Victor Sierra and adds something on top. I particularly enjoyed the songs that tell the stories from their Steampunk universe and then there is this jewel that made it straight into my All Time Favorite List:
The Shadow Company
The song is another one from the punk side of Steampunk, as far as its message is concerned. A motivational piece to do things your way.
"If you feel your future is  made of stone, just get up and leave your comfort zone."
Your life is your hand!
Overall, there is less variation in musical styles than in Yesterday's Tomorrow but Go For the Strange makes up for this by packing a lot of energy and more drive. This is a very energetic album in deed. The Hydrogen Queen is going full steam ahead.
Linguistic variation is significant once more with lyrics in English, French and Spanish. I really regret that my knowledge of French has deteriorated to the point that I do not understand what Atlantis (track 9) is all about, but that is my problem, not Victor Sierra's.
To sum up: Victor Sierra have delivered another outstanding album, their best to date, I think. Let's hope it will put them in the spotlight and give them the popularity in the Steampunk scene they truly deserve!
Go For The Strange gets 10/10 Zeppelins and the badge of honor!
J.M Frey – October 2015
Defining "steampunk" is hard enough when investigating the aesthetic in the visual sense. Trying to explain that it's more than goggles, what happens when Goths discover brown, and yesterday's tomorrow today, isn't easy.
And then try to define "steampunk" as an aural aesthetic and… well… It used to be difficult. But now when people ask me to define it, I will simply point to the Victor Sierra oeuvre.
Eclectic, multicultural and multilinguistic, electronic, industrial, found-instrument sounding, patched and welded together of wonderful and weird musical styles and traditions, into a distinctive, and wondrous sound. You don't need to see the "steampunk" in Victor Sierra's music – it paints the perfect example of it in your mind.
Victor Sierra's new album "Strange Country", simply put, maker-culture at its finest.
The Gatehouse – Hilde Heyvaert – June 2013
The brand new 12 song release of French steampunk band Victor Sierra certainly does not disappoint and is without a shadow of a doubt a fabulous addition to steampunk music worldwide.
With their mix of rock, EBM, ethnic influences and multilingual vocals Victor Sierra delivers another great full album and prove once again that they are an original band and not just in the steampunk scene, but generally seen as well.
Even though the band is French they sing not only in the country's language but also in German, English and Spanish, which adds for more detail and flavour to their musical storytelling without breaking the coherence in their style and album line-up of the songs.
Speaking of said line-up, the songs are thus organised that you could either play the album in the right order so to speak or set it on shuffle and regardless of which choice you make you will maintain a coherent total of songs that differ from one another, not only by the language of the lyrics but also of the tone, setting and core arrangements themselves.
The amount of attention for detail the band has for their work is astounding, and a tribute to their skill and professionalism. Yesterday's Tomorrow is a fantastic album that thanks to its diversity never bores and has all the makings of a timeless steampunk classic.
I look forward to seeing Victor Sierra perform the new songs live at D.E.S.C. 13 this summer.
El Investigador – Paulo Ramirez – June 2013
La banda francesa Victor Sierra integrada por Commander Bob, The Legendary Converted Princess y Big Machine, a quienes los que nos siguen en El Investigador recordarán por una pequeña entrevista que les hicimos algunos meses atrás, nos entrega este mes su más reciente trabajo y vaya que buen disco han creado. El título del disco en cuestión es Yesterday's Tomorrow, que estuvo un rato juntando fondos vía IndieGogo y que por fin pudieron poner a la venta. A través del disco la banda nos transporta a cada una de las historias que se nos cuentan en los doce temas que contiene. Sigue en la línea de sus antiguos trabajos, mezclando de manera sublime los sonidos electrónicos y ambientales, junto con el rock y elementos folk. La banda se ha caracterizado por tener una esencia "itinerante" en cuanto al lenguaje de sus canciones y esta vez no es la excepción, aparte de su lengua madre, nos encontramos con letras cantadas en inglés, español e incluso yidish, que con el acento francés de Anouk le otorga a la banda un toque único en cuestiones vocales.
Un par de temas ya habíamos tenido oportunidad de escucharlos en otras ocasiones, Steampunk Symphony, lanzado anteriormente como sencillo y Dirigible Days basado en la serie web del mismo nombre y que Mercenarios de DIOS nos hizo el favor de subtitular. Algo a destacar de este disco es la influencia de los trabajos Steampunk contemporáneos con los que plasmaron el disco, resaltando la literatura, ya mencionamos Dirigible Days, pero también se encuentran Ecos de Voces Lejanas quizá unos de los temas más sobresalientes para los hispanoparlantes, basada en la novela de Josué Ramos, también colaborador de esta publicación y The Skylark's Song basada en la novela de J.M. Frey.
Aunque las anteriores canciones pueden parecer las más sobresalientes por tener los antecedentes mencionados, la calidad de los demás temas no desmerece. Las guitarras en Yesterday's Tomorrow, combinadas con la harmónica del comienzo, tienen una fuerza increíble. Imbeciles, La Carte des Mondes Perdus y En route vers L'inconnu, todas cantadas en francés, generan fuertes sentimientos en el escucha, a pesar de desconocer la lengua, como su servidor. Con destino a Estambul, otra de sus canciones en español combina elementos electrónicos junto a sonidos típicos de la música de medio oriente y en ningún momento un sonido eclipsa al otro. Black Steam es una de las que más me llamaron la atención la primera vez que pude escuchar el disco, ya que tiene claras influencias de la música oscura de la que soy gran fan.
Podría hablar líneas y líneas de cada uno de los temas y aún así no podría darles ni una pequeña prueba de la experiencia que es escuchar todo el disco, al final, "poner" los oídos sobre su música y escuchar
con atención cada tema, es mejor que cualquier descripción que pueda darles y a cada uno le tocará juzgar, aunque puedo asegurarles que es un disco que no decepciona.
Todo el álbum es un agasajo auditivo de principio a fin y no me atrevería a escoger temas favoritos de entre todos ellos. Cada uno cumple con su lugar en el disco, variando su ritmo, la temática e incluso el idioma, haciendo que con cada track el disco se inyecte de nueva energía y que al escucharlo siempre se descubren nuevos detalles, haciendo que en ningún momento caiga en la monotonía.
Victor Sierra ha llegado a ser un referente de la música Steampunk no solo dentro de la escena europea, sino a nivel mundial y con este trabajo ponen de manifiesto el por qué, Yesterday's Tomorrow es un ejemplo de la genialidad que puede alcanzar la música retro-futurista, el punto donde se conjuga el pasado con la modernidad y me parece particularmente especial por la excelente mezcla entre música y literatura, algo que pocas veces habíamos escuchado. Siendo el Steampunk una escena que debe gran parte de su existencia al mundo de los libros, detalles como este se agradecen de sobremanera. Este álbum es tan versátil que incluso estoy seguro que podría llegar a agradar a personas totalmente fuera de la escena y que gusten de experimentar con nuevas propuestas. Con solo un par de semanas de haberlo escuchado se ha vuelto uno de mis discos consentidos y ya es parte obligada de mi playlist para acompañarme al momento de sumergirme en el mundo literario del Steampunk.
Velvet Thoughts- Aemilia Hawk – July 2013
It was late one evening when my partner handed to me a copy of Victor Sierraʻs album ʻYesterday's Tomorrowʻ and said "This would be good to flog to. You should write a review on them."
I love nearly all forms of music, from classical to heavy punk rock, from new age to apocalyptic industrial; for me, it is usually a case of having a simple preference over their content and overall atmosphere.
In my opinion, music should play a large part of decent BDSM play. It is by no means mandatory, but it can spark emotion, mood and can heavily effect the direction of a scenario or of play as a whole.
My first of what will hopefully be many music reviews pertains to a Steampunk band hailing from Paris, France.
The Traveler's Steampunk Blog – Marcus Gilman – May 2013
So here it is, the Steampunk album I have waited for ever since I read it was in the works. After listening to and liking Electric Rain, their previous album, I was very excited to get an early copy of Yesterday's Tomorrow. The album contains both singles available previously, such as Steampunk Symphony and the title track of the famed web series of the same name, Dirigible Days, but the majority is new material, and what material it is!
Victor Sierra display a versatility in styles and especially languages unmatched by any other Steampunk band and hardly approached by other bands in general. We find tracks in English (with Annouk's charming French accent), French, Spanish, and once again Yiddish. The music is a powerful blend of EBM and rock with ethno elements for flavour. Every track is unique, nothing is even remotely off-the-shelf.
You also do not tire of this album after listening to it a couple of times.
Case in point:
I have listened to Yesterday's Tomorrow for at least 10 hours now, I had it on repeat on my MP4 player at work, and even now I discover details that have previously eluded me. Victor Sierra have created an album you can listen to really deeply and can get lost in trying to take in all the details.
Better still: It is an album for every Steampunk party. It is equally suited for running in the background or blasting through the speakers with the crowd dancing to the tunes.
Bob, Annouk, and Big Machine have delivered the Steampunk album of the year, already a classic and something no Steampunk music collection should be without.
And before I forget it: Look at the artwork again! The sleeve tells a tale of three retro-futuristic free riders blasting off towards the horizon. I hope they will continue blasting for a very long time.
Yesterday's Tomorrow gets the full 10 Zeppelins and the badge of honour!
Dr Aeon Flash Steampunk – Gary Preece – June 2013
Victor Sierra – Yesterday's Tomorrow Album review
So Victor Sierra have tickled the auditories again but not just the auditories for the grey matter has been stimulated too. Electric Rain left us wanting more like symphonic opium junkies and oh how they have provided the release for our addiction! The pounding rhythms of Steampunk Symphony begins a journey for which only the good Dr's magnificent steam-driven dirigible will do heading eastwards into the horizon with the quadrophonic phonograph spewing dark throbbing sounds into the early morning. The pulse of the dirigible's engine is masked by the compulsive heartbeat from the music. So much to take in the senses stimulated by the subtle blend of mother tongues (German, French English)and instrument bagpipes, harmonica, drums always the drums pounding pounding… over the sexual purring and catlike vocals. Compelled forwards we are given a insight into the black hearts and minds of the comptrollers of this voyage: Anouk Adrien, Bob Eisentstein and Big Machine, Yesterday's Tomorrow is a necessary and welcome prerequisite for those who yearn for music that satisfies.
Review by Dr Aeon FlashSteampunk and Dr Gwendolyn 'Emancipatory Elite' Flashsteampunk
The Art of Steampunk – Ramon Del Mar – July 2013
This new album just released by Victor Sierra is deliciously dark, delightfully intense, and deliriously Steampunk!  It opens with a musical sequence that makes you feel you just woke up with a hangover as extra Shanghaied crew in the hold of some dirigible about to engage in aerial combat and blaring dark Germanic music of war to terrify their enemies.  Man, I knew not to trust that German barmaid when she offered me something "really strong for free"!  It moves rapidly from one world musical style, culture, and language to the next through the great courage of Yiddish, the ingenuity of the English, the romance of the French, then dives into the hot-blooded passion of Spain!  If you do not speak all these languages, not to worry, the emotions are raw enough you won't need a translator for this album!
I asked about the languages and learned that the one I was having trouble with was Yiddish, so naturally I asked why.  Bob told me he was Jewish from a family originating from eastern Europe.  I thought about that for a moment and then asked, "Do you mind if I point out that use of Yiddish, now that I think of it, helps make the album all the more Punk in some ways, because the struggle of Jewish people in Europe is also one of the greatest tales of courage against oppression in human history?  It sort of ties into the whole Steampunk philosophy of rebellion against commercial giants and society trying to force everyone to conform to trashy commercialism and repression of creativity."  He said he was fine with that as I definitely had the right idea about how Yiddish tied into the album for him.
It presents Dieselpunk musical styles from the days of WWI through the times around WWII throughout the European theater with Steampunk themes of courage, duty, love, and loss throughout.  While many bands are called Steampunk, Victor Sierra is one of the very few that puts explicitly Steampunk themed adventure and content into the majority of their work.  While it was written with the listening audience in mind, it's also very dance worthy music, which is important to dance addicts like myself.
To give you a small taste of the themes in the album, I asked permission to post a few verses from one of the English songs Shadows In the Rain:
WHEN THE WIND IS BLOWING AND WHEN THE WORD IS SAID
EVERYONE IS MOVING AND NO ONE IS AFRAID
WHEN THE BAND IS PLAYING WHEN THE PROMISE IS MADE
WHERE THE RAGE IS BURNING THERE ARE DEBTS TO BE PAID
WHEN CITIES ARE MADDENING AND WHEN AIRPLANES FLY LOW
BABIES ARE SEEING THINGS THINGS THAT WE DON'T KNOW
WHEN RIVERS ARE BOILING WHEN SIX TURNS INTO NINE
WHEELS OF TIME ARE SPINNING AND ZEPPELINS KEEP FLYING
You should definitely check this album out!  It's already available on Bandcamp among other outlets.  If the foreign languages give you too much trouble, write me here.  I have a full copy of the lyrics and permission to share upon request, but until then, I will allow you to enjoy the mystery of the album just as I did the first 20 times or so.  I really enjoy this type of creative use of oneself to create puzzles and mystery within the art.  We all need a bit of mystery in our lives do we not?
Travis Sivart – Sounds of Steam – June 2013
Yesterday's Tomorrow, gives you more of what you have come to expect and enjoy! This French band brings back sultry vocals of the Anouk Adrien, the musical genius of Bob Eisenstein, and their lackey, Big Machine. The combination of thick electronic back beat with powerful guitar brings each song to you with passion.
Each track is a heart thumping, foot-tapping journey through a musical driven landscape. The lyrics are meaningful and interesting, commanding your attention as they paint you a vision of dark days and hopeful futures, telling you the story of the adventures of the Hydrogen Queen and her crew.
Steampunk Chronicle – Gabriel Colbaugh – June 2013
(Editor's Note: Due to a mixup over who was reviewing what, I recieved two reviews of Victor Sierra's latest album Yesterday's Tomorrow. Both reviews are presented here.)
Yesterday's Tomorrow is the latest album by French band Victor Sierra. It is a twelve track album that is due out soon. Those who want to give it a listen can hear several songs on the band's Facebook page.
The album is Victor Sierra's current foray into full on Steampunk music. The first track on the CD is even called 'A Steampunk Symphony.' Bob Eisenstein, the lead composure and primary musician, has worked hard to reach out to Steampunks so his music could really speak to the community. Backed up by Big Machine on synthesizers, they were able to pull from many period and modern influences. This all adds up to the creation of an extremely moody and well-structured musical offering.
The collection of songs gives an almost dark cabaret feel. The album would fit in well at an event that was trying to pull on a more shadowy atmosphere as the tracks almost border on noir at times. I could easily hear these songs playing during a Wachowski Brothers film as much as I can at a Steampunk get together. I imagine there will be several of these songs being put into rotation by DJs at events.
Enough cannot be said about the vocal work of Miss Anouk Adrien.  Her rich and sultry voice makes most of the tracks work on a meaningful level. She is able to push the songs into a much deeper place not only with how well her vocals fit the mood of the music, but also with her linguistic flexibility. While the band is French, she does not restrict herself to one language. Many of the other tracks are also in Spanish, German and English. Adrien's vocal flexibility helps to make this a universal Steampunk album.
If there was any downside to Yesterday's Tomorrow it is that it does not really feel like a just push play album. Because the songs feel like they fit the mood for a cabaret or get together, I sometimes had trouble just sitting down and having it as the only music I was listening to. While I very much enjoyed what I heard, I would probably have to mix it in with other albums for rotation rather than just listen to the album alone.
Victor Sierra is not as well known in the US because of their French origin. Eisenstein has been trying to change that, and I believe that Yesterday's Tomorrow is an excellent way to be introduced to the band. While I did like Electric Rain better on the whole, I'm still going to be keeping the latest album in my rotation of Steampunk music.
I keep coming back to the little details of Victor Sierra's Yesterday's Tomorrow. For an industrial album, there are some subtle details that give Victor Sierra a unique voice.
Part of this Parisian band's appeal is Anouk Adrien's smoky, multilingual vocals. Half of the dozen songs are in heavily accented English.  It doesn't affect intelligibility, but it's amusing to hear "book" and "look" rhyme with "Luke" in "A Steampunk Symphony." "En route vers L'inconnu," "La Carte des Mondes Perdus" and "Imbeciles" are in French. "Freyleche Apokalypse" is (probably) in German. "Ecos de Voces Lejanas" and "Con Destino a Estambul" are (probably) in Spanish. To be honest, I can't totally tell the languages. I've forgotten 99% of my high school Spanish. Although my lack of comprehension may be detrimental to appreciating the overall lyrics, it allows the vocals to become part of the instrumentation's sonic landscape.
By the way, what's with the Francophiles? We've got the French shtick of Veronique Chevalier, Lord Montague Jacques Fromage and Frenchy and the Punk. I'm just going to assume that it's a Jules Verne thing
Back to the arrangement, the title track, "Yesterday's Tomorrow," threw me for a loop. At first I thought that there was an introductory harmonica solo. After some lyrics, a guitar comes in that is produced so that is sounds surprisingly harmonica-like. I went back and, yes; there really was harmonica at the beginning of the song. Victor Sierra understands how sounds can work. "En route vers L'inconnu" mixes the natural and the artificial. World-y percussion meets keyboard-y drum crash sounds. It changes up the texture. Victor Sierra expands the typical machine roar of industrial music.
Yesterday's Tomorrow features a couple of previously released tracks. "A Steampunk Symphony" was a video and came from the Secret Page EP. "Dirigible Days" was written for the web series of the same name. The album also includes two literary tributes, "Ecos de Voces Lejanas" for Josue Ramos and "Skylark's Song" for J.M. Frey.
AlterNation – Alter music magazine – André Savetier – June 2013
The creative French steampunk/dieselpunk outfit Victor Sierra is back with the great album Yesterday's Tomorrow. The trio consisting of Commander Bob, The Legendary Converted Princess and Big Machine is really busy making music, which will let you enter into a very own anachronistic universe. Victor Sierra make powerful music, a hybrid between rock and electro/industrial. The internationality of their oeuvre is underlined by the use of several different languages, French, English, Spanish and Yiddish.
On Yesterday's Tomorrow twelve songs are waiting for listeners appreciating the steampunk aesthetics. It is hard to pick a favourite among them, due to their strong gravity, which lets one easily fall into kind of a trance, not least because of Anouk Adrien's hypnotizing, cabaret-like vocals.
Two songs appear on the album, which were already featured on previous releases, 'A Steampunk Symphony' and 'Imbéciles'. Both great, no doubt about that. Worth mentioning would be definitely 'En Route vers l'Inconnu', one of their best epic anthems, 'Dirigible Days', where Bob Eisenstein occupies the microphone and 'Yesterday's Tomorrow', their next big hit, I suppose.
If you are into steampunk you definitely need to have Yesterday's Tomorrow in your collection, but also for non-steampunks the album has a lot to offer. All in all, Yesterday's Tomorrow is a well thought-of album, it has no rough edges, is very organic, yet experimental and unique.
Victor Sierra have become the essence of European steampunk, and deservedly so.
Cabaret de Medianoche – Xavi Quero – September 2012
Inauguramos nueva sección en el blog de Cabaret de Medianoche "Review". Cada domingo subiremos una reseña de material discográfico de los géneros que nos gustan: Dark Cabaret, Steampunk, Punk Folk, Alt. Country entre otros estilos y géneros.
Victor Sierra – Electric Rain
Desde Francia nos llegó ya hace algunos meses el primer LP de la banda de rock industrial/steampunk "Victor Sierra". Siendo los primeros quienes enviaron su referencia al Cabaret de Medianoche, consideramos justo y apropiado que ellos también inicien éste nuevo apartado en el blog del Cabaret.
Nos sorprendió que, de buenas a primeras, nos facilitasen un disco compacto al uso, con su correspondiente caja en jewel y libreto, en estos últimos tiempos, pocos son los artistas que se aventuran de tal manera a publicar un álbum en formato físico, independientemente de que también hagan lo propio en su Bandcamp, pero eso ya nos demostró que tenían la vocación de perdurar.
Un total de once pistas en las que se alternan idiomas como el inglés y el castellano (Se nota que su francófona cantante Anouk ha tenido buenos maestros en la lengua castellana, pues pese a su inequívoco acento, su dicción es -casi- perfecta), de una clara influencia del gothic rock y darkwave de los años noventas, las canciones de Victor Sierra son evocadoras y fácilmente nos transportan donde ellos quieren, canciones como "The Road Not Taken" con su mecánico ritmo nos hace estar a bordo de un tren, en canciones como "Putsh" ó "Laberinto" se notan también marcadas líneas de bajo habituales del post-punk y del gothic-rock, dejando bien claras sus influencias; también aparecen -regularmente- algunos ritmos más exóticos que nos remiten a bandas como Abney Park, que mezclan sin tapujos su rock industrial con percusiones con instrumentos indios, dándole un ambiente de exploración decimonónica en los confines del mundo, como lo podría ser con la canción "Scratch My Doctor". Ó también en "Mastermind", en donde no sólo escuchamos violines, sino también sitares.
El disco acaba concluyendo con "Bridge to Nowhere", que nuevamente nos remite a la escuela alemana de la darkwave, percusiones marciales y coros.
En definitiva un buen álbum debut de los Victor Sierra, que tras sólo un EP decidieron lanzarse a la piscina y publicar este "Electric Rain".
Steamed – André Savetier – October 2012
André Savetier: So, Bob, how was your concert in Luxemburg for the European Steampunk Convention (ESC)?
Bob Eisenstein: A big event! Wonderful audience, and the organizers were so good people. It will remain as one of our best gigs in Europe.
Savetier: How did it come that you play there and not somewhere in France? Were there no events for ESC?
Eisenstein: Well… let's say it the softer way. Nothing happens in France. Even my good friend Utelo from Steam Rocket who organized something in June for Frenchy and the Punk and Victor Sierra didn't get the success he was waiting for.
Only Aymeric Langlois (from Machina Vapora in Lyon reached something with Lugdunum Steampunk Imaginarium – the first and only real convention in France).
The people who organized ESC in Paris are barely able to organize anything more than a picnic. I had been in contact with them last January and in August I was still waiting for them to answer…
Then I spoke with Marcus Gilman [the founder of the European Steampunk Convention] and he put me in contact with the people from Luxemburg, all for the better!
Savetier: And there is a lively Steampunk scene in Luxemburg?
Eisenstein: Well… I don't know but we met fantastic people, in particular Frederic Humbel (he 's the director of the site where the event took place: the Musée Industriel et Ferroviaire du Fond De Gras) and Oliver, a prominent member of the local Steampunk scene.
Savetier: How would you describe your style of music to someone who did not yet listen to it?
Eisenstein: Ouch… the question I fear most… Let's say: retro-futuristic inspired epic electro rock project. But more than a project, Victor Sierra is a universe. We have our own way of imagining our work. There are many things to find out through many facets and layers, because the obvious is boring. Our music is fueled by many different substances…
Savetier: One can definitely see that Victor Sierra works with a special aesthetic. The artwork, the music, the videos I saw on youtube… Do you make this all by yourself? And, as the visuals seem to be an important factor for the band, do you have any visual artist (any kind, could be a painter or a moviemaker) that you find particularly inspiring?
Eisenstein: You've got it right. We almost do everything ourselves: music and video and our stage outfits as well (designed by Anouk). It's the first time I'm asked this question about visual artists… I don't know… really… I'll think about it for the next time we have a conversation. I promise.
Savetier: So you also see the DIY as an important factor of Steampunk lifestyle? How "Steampunk" are you in your every day life?
Eisenstein: DIY is the main thing. I've always been used to do everything myself, steampunk or not steampunk. I enjoy a lot to make contraptions for our stage decor. It's very relaxing and creative for me. I don't live the lifestyle everyday regarding my outfit and such. But I definitely live it in my mind and about steampunk itself I could say that it is an expression of "uchronia" (the time that doesn't exist as in "utopia" is the place that doesn't)… I enjoy "what ifs?" very much. Several realities crossing themselves…
Savetier: How and when did you find out about Steampunk?
Eisenstein: When Big Machine joined the band three years ago, he told us about Steampunk. We had never heard of it before. So we googled it and everything seemed so familiar to us… The dystopia, the "uchronical" visions, the outfits ands contraptions, the mix of genres… The encounter of romance and technology. Victor Sierra has been a steampunk band from the beginning without us being actually aware. But I would like to mention that Dieselpunk does attract me, as well. That's how we came to create the Airship Hydrogen Queen -of which I'm the Commander! It's yesterday's tomorrow.
Savetier: I had a similar experience of being Steampunk without knowing it a few years ago. Maybe I should put a question for the technically interested: How is the Hydrogen Queen propelled?
Eisenstein: Well… It's a very "for your eyes only" information… I have to ask Big Machine… It's a very secret formula. Yet the schematics and diagram of the engine come from an alternate reality I know little of… and almost nothing of the type of fuel they drink… But everything seems very reliable!
Savetier: To come back to the Diselpunk topic: For me Victor Sierra actually fits to both aesthetics, Steampunk and Dieselpunk. How do you see the potential of Dieselpunk? Did it already evolve to an own thing or is it still the little brother of Steampunk?
Eisenstein: As I said before, I'm and we are definitely more in the retro-futuristic area. Meaning that it includes Steampunk, Dieselpunk and even Atompunk. The "what ifs" are very important to me. I don't see DP to be put under SP as a little brother or sub-genre. I've always wanted to use all the material, the universes, the styles and images I could find. What I don't enjoy much is the willing to stick 100% to an era or another.
Savetier: This open-mindedness is also audible in your music. Your style is quite unique, at least I cannot think of anything similar. And also that you sing in several different languages. How many languages does Victor Sierra speak, when you sum up the knowledge of all three members?
Eisenstein: English, Spanish, French… I can write a bit of Hebrew in my lyrics now and then… I know a lot of words in Yiddish but it is our good friend Elsa Drezner who writes the lyrics in this language.
Savetier: There are many signs in your music and image to build bridges and tear down borders. The Hydrogen Queen can go anywhere, languages are not an obstacle. Is this a statement for internationality?
Eisenstein: In a way, yes. But I don't see humanity as a whole. Differences are huge and it's no use to try to avoid them. The Hydrogen Queen is a powerful and magical airship. We can travel behind the lines and cross anomalies (the secret passages between worlds)…
Savetier: When will the journey of the Hydrogen Queen continue? Are there any records in progress?
Eisenstein: Yes. We plan to release a new album next spring. We have a US tour in progress and gigs in Europe (France, Germany, Netherlands, UK) all to be confirmed.
Savetier: Sounds like you are on the way towards your break-through…
Eisenstein: I hope so! We've been proposed a nice contract to tour in Europe a few days ago… I hope to tell you more next time or you'll see it when we announce new gigs!
Savetier: Is Victor Sierra the flag-ship of European Steampunk/Dieselpunk/retro-futurism? With your special sound and everything around it you have at least the potential of being it.
Eisenstein: Wow… thank you, dear! We have the ambition to offer our best. It's our internal propeller!
Savetier: For your way I wish you all the best. In a review on Electric Rain I wrote: "I would say that Victor Sierra finally found their sound, and it was definitely worth to wait. Steampunk irrevocably set foot on the European continent. I was also positively surprised by the multilingualism of the artists: their songs are not just French or English, but also Spanish and Yiddish. And this internationality and open-mindedness is exactly what Steampunk should be about." Have I been right with my analysis?
Eisenstein: You are perfectly right my friend! I couldn't say better…
Savetier: Thank you! Now you have the chance to say something to the readers, what might be important to you but was not mentioned yet…
Eisenstein: Well… I just want to tell them that we're ready to come to perform at their place. For now hey can contact me here:
 management@victorsierra.net 
(and I'll post our (possibly) tour mangement company contact as soon as we sign with them.)
We love to cross borders and we are definitely open to anything interesting.
I am pleased to answer emails whenever I have some spare time, so don't be shy.
And last but not least, I wanted to thank you for your good job, André!
Savetier: Oh, thank you for the compliment! One last question I have for you: As we are trying hard to establish the retro-futuristic idea in Central and Eastern Europe, what can you suggest to us to make it more popular from your own experience?
Eisenstein: You have everything in Central Europe in order to reach your goal. Wasn't Nikola Tesla from Serbia? Time is different in your area, I suppose. Think it over!
Savetier: Hah, we actually had Tesla as topic for our last Steamed event…
Eisenstein: See 😉
Savetier: We also had the idea of Austro-Hungarian Steampunk, like a locally flavoured Steampunk version for Central/Eastern Europe.
Eisenstein: If you have any opportunity for us to come, let me know about it… We'd love to come to perform.
Savetier: That is something I will seriously think about, Bob! Thank you for this interview!
Eisenstein: Anytime, André! Thanks to you.
Sindicato Dieselpunk – Marcela Kruger McKland – November 2011
Es asi, coincidimos mucho L Ady Smoke inclusive el tema Steampunk Symphony de Victor Sierra, ya me inspiro una escena fantastica para la nueva obra de teatro. Justamente me pasa eso, para mi una cancion es un disparador que me moviliza imagenes, sensaciones y sentimientos, si no me sucede eso, pasa desapercibida y pasa a ser una mas del monton.
El Investigador – Djinn – December 2011
En este número, toca hablar de una banda que rápidamente se ha con- vertido en una de mis favoritas de la es- cena steampunk, tanto por su propuesta musical, que sin duda es muy interesante, como por sus ideas acerca del steam. Vic- tor Sierra es una banda que recomiendo a todo aquel que guste del steampunk y del retro-futurismo en general. Sus miem- bros se mostraron muy amables para re- alizar esta entrevista, que les dejo a con- tinuación.
¿Antes que nada, háblanos de la
banda, algunas personas ya están famil- iarizadas con tu trabajo, pero podrías presentarnos el proyecto? ¿Cómo descri- birían su música a aquellas personas que nunca la han escuchado?
Bob: Mas que un proyecto, Vic- tor Sierra es un universo. Las personas que nos han venido siguiendo saben eso. Nuestra música está impulsada por una gran cantidad de sustancias de diversos orígenes geográficos, históricos y artísti- cos. Se usan varios idiomas y nuestras canciones están hechas de cualquier cosa disponible, ya sea física, digital o cualquiercosa que sea útil.
El oeste, el este, el Norte y el Sur se en- cuentran en nuestro mundo. Nuestra brújula varía de vez en cuando y el norte magnético no siempre es lo que usualmente suele ser. Y por último, pero no menos impor- tante, somos unabanda DIY.
Anouk: Me gustaría mencionar las letras de Victor Sierra. Estas no son solo sonidos, sino también ideas. Histo- rias para escuchar. Un viaje que cualqui- era puede hacer.
Big Machine: Cuando el futuro toca a tu puerta…
¿Qué es para ustedes el steam- punk?
Bob: El steampunk es una expre- sión de "ucronía" (el tiempo que no ex- iste como "utopía" es un lugar que no existe)…… En estos días el steampunk es el epicentro de todo. Pero el steam y la época victoriana no son mis únicos temas principales. La electricidad es crucial tam- bién, esta representa un conjunto de fenó- menos altamente inspiradores. También el dieselpunk me atrae mucho. En otras palabras estoy más en el retro-futurismo. Disfruto mucho los ¿Qué hubiera pasado si…? Varias realidades que se cruzan.
Anouk: Desde autómatas a robots coqueteando con muñecas de cera (que se hicieron en su mayoría durante el si- glo XIX) es un mundo donde la mecánica tiene su propia poesía.
Big Machine: El steampunk es en su mayoría un movimiento literario, an- tes de que fuera uno musical… Así que imagínate a Jules Verne compartiendo un par de cervezas y LSD con Phillip K. Dick y después manejando un helicóptero impulsado a vapor hasta Tokyo… Ahora, Imagina el soundtrack de ese viaje y tienes el perfecto sonido steampunk !
¿Podrían hablarnos del pasado de Victor Sierra? ¿Cómo y cuando comen- zaron como banda? ¿Cuáles son sus in- fluencias? ¿Siempre han sido una banda influenciada por el steampunk?
Bob: Anouk y yo creamos Victor Sierra al final del siglo pasado. A lo lar- go de estos años que han pasado hemos tenido otros varios miembros en la banda, pero siempre ha habido algunos problemas para entender esta gran visión "ucrónica" de nosotros. Puedo decir que hasta que Big Machine entró nadie lo en- tendió. Victor Sierra ha sido una banda steampunk desde el comienzo sin que nos hubiéramos dado cuenta.
Nos sentíamos un poco aislados sin conocer exactamente la existencia de aquel movimiento estético… de hecho el mundo en sí mismo era totalmente desconocido para nosotros. Nuestro pasado siempre ha sido una exhaustiva mezcla de cosas donde todo es posible… Y ciertamente disfrutamos los artefactos y artilugios.
Háblanos del proceso creativo en Victor Sierra. ¿Cómo creas tu música? ¿Qué te inspira a escribir música?
Bob: Escucho ritmos martille- ando en mi cabeza, melodías o riffs de instrumentos… Nadie puede hablarme en esos momentos. El proceso creativo tiene vida propia y es mejor que estés prepara- do para atrapar lo mejor de este… No hay un momento preciso, situación o algo en particular que me inspire.
Pero creo que escucho, veo y sien- to intrincados caminos en mi mente y en- tonces surge una base. Soy afortunado en eso. Así que puedo llamarme a mí mismo un compositor. Una vez que una canción está escrita, Anouk, Big Machine y yo tra- bajamos juntos y vemos qué sucede…
La mayoría de las veces las cosas cambian y evolucionan. Además disfrutamos hacer nuestros videos nosotros mismos. Por el momento no hemos en- contrado a nadie capaz de saltar a bordo para hacerlos. (Otro ejemplo de DIY y ar- tilugios).
Hay un debate acerca de la música steampunk como género musical, para algunas personas no hay tal cosa como música steampunk, pero hay algunas quienes usan el término para definir su música. ¿Qué piensan de esto? ¿Cómo de- fine Victor Sierra su estilo musical?
Bob: Estoy consciente de ese de- bate y he publicado algunos de mis pensa- mientos en el grupo de Facebook "Music for steampunks". Creo que la razón prin- cipal es la pauta "épica". El gusto por la transgresión de los conceptos principales del mundo. Como las situaciones que de- forman el tiempo, lugares y eventos que no existen pero que cobran vida a través del prisma de la imaginación. Me gusta hablar de lo "imposible" con palabras "improbables". Obviamente el steampunk no debería definir la música en sí misma como un género único, ya que en ese caso perderíamos la ilimitada riqueza de ban- das de, digamos, Gilded Age Records (¡la elegí al azar!)
El steampunk debería definir solo el panorama. Victor Sierra es definitiva- mente una banda steampunk y puedes eti- quetar nuestra música como "steampunk" pero solo como un aspecto de nuestro trabajo.
Big Machine: Como dije antes, el steampunk es un movimiento literario, así que pienso que hay muchos soundtracks
que pueden encajar en él… Somos steam- punkers tocando la música que amaría- mos escuchar leyendo un libro de Gibson o uno de Verne…
Actualmente, la música steam- punk no tiene un sonido definitivo, gran parte de las bandas steampunk suenan muy diferentes una de otra. ¿Qué piensan de esto? ¿Debería tener el steampunk un sonido definido que lo pueda identificar? ¿O van más con la idea de una música steampunk más individual y experimen- tal?
Bob: Esta pregunta está de algu- na forma conectada con la anterior. La música steampunk es, afortunadamente, más un ambiente general y una visión de cómo pudo haber sido el mundo, que un estilo de sonido exacto o una moda. Vari- os de ellos coexisten en el mundo steam- punk y la idea más estúpida sería unificar este mundo donde de hecho, todo puede ser posible. Así que mi voto va para la se- gunda opción.
Anouk: Estoy de acuerdo, Tengo un ejemplo en mente: El año pasado com- partimos el escenario con Frenchy and the Punk. Y aunque sonábamos muy dife- rente uno de otro, cada pieza estaba en su lugar. Estamos en el mismo barco. Y estoy segura que es lo mismo con cada Steam- Con.
Big Machine: Temo que el ste- ampunk llegue a ser una moda MAIN- STREAM… Eso para mí realmente sería una patada en el trasero… Creo que podría ser la música del futuro, como solía serlo el Techno cuando apareció… Pero tenemos que trabajar en eso un poco más…
¿Por qué escogieron el steampunk como estilo musical? ¿Qué les atrajo del steampunk?
Bob: Es totalmente al contrario… ¡¡el steampunk nos escogió!! Como dije antes ya éramos una banda steampunk y ni siquiera lo sabíamos… Olvidé mencio- nar que fue Big Machine quien nos dio el consejo cuando entró en la banda. -Gra- cias amigo…
Anouk: Cuando conocí este mov- imiento estético lo identifiqué con Victor Sierra, así como conmigo misma.
BigMachine: En realidad he cono- cido el steampunk por 25 años, casi des- de que comenzó. Pero en aquel entonces yo era más un cyberpunk, uno real (y en Francia, ¡¡en el 85 habíamos montones!!), yo era realmente un adicto de Wild Wild West con Robert Conrad (el autentico James West).
En los últimos años han apareci- do más bandas musicales steampunk en países de habla no inglesa, por supuesto Victor Sierra es un buen ejemplo. ¿Cómo creen que esto pueda influenciar a la co- munidad steampunk?
Bob: ¡¡Gracias por tu apreci- ación!! Nunca nos hemos visto como una banda de algún país u otro. Somos internacionales. Puedes verlo por ti mis- mo: nuestras canciones son cantadas en varios idiomas. Las únicas fronteras en las que puedo pensar con aquellas de las Sleeping Lands, las Badlans y las de Com- monwealth… (Ver la letra de "Blood in the skies" en nuestro próximo álbum). ¡¡Fron- teras muy imaginarias y ONDULANTES!! Y siempre ha sido de esa forma. Las le- tras llegan instintivamente en un idioma u otro, yo no las escojo. Así que basán- donos en eso, no es tan relevante para nosotros. Obviamente tenemos diferencia y probablemente esta jueguen algun papel en el proceso final, pero… piensa en Jules Verne, el era francés y solo porque algunos steampunks estadounidenses pensaron en él, regresó a la primera pla- na como un icono ineludible… La última parte de tu pregunta solo la contestará el futuro (¡o el retro-futuro!) de nuestra cre- ciente audiencia. Gracias a ellos por adel- antado…
Anouk: Estoy de acuerdo con todo. Pero creo que mi forma de cantar viene de la cultura europea. Esto es tam- bién parte del panorama…
Big Machine: El futuro está hecho de todos los colores, todos los sonidos y todos los idiomas…
¿Que sigue para Victor Sierra? ¿Qué es lo próximo que podemos esperar ver?
Bob: Bueno, ustedes ya están conscientes del inminente lanzamiento de nuestro tercer álbum "Electric Rain". Hemos hecho un pequeño avance que pu- eden ver en aquí: HYPERLINK "http:// youtu.be/IA3o-1bbRIE"http://youtu. be/IA3o-1bbRIE Estará disponible a fi- nales de Noviembre. Habrá una canción nuestra en la compilación que se venderá con "Blood in the skies" la más reciente novela de G. D. Falksen (una operación organizada por Evelyn Kriete). "A steam- punk Symphony" de nuestro último EP acompañará a la Primera Antología Ste- ampunk en español, una iniciativa que encabeza Josué Ramos y que será vendido en España y quizá en el mundo entero. Jor- dan Bodewell (Sepiachord) amablemente nos ofreció la oportunidad de tener una canción en el Sepiachord Almanac 2012. Estaremos de gira en el sur de Francia en la próxima primavera, las fechas es- tarán disponibles en nuestros sitios web. Tenemos proyectos de gira con Ghostfire de Londres y nuestros buenos amigos de Frenchy and the Punk de Nueva York. Estamos contratados para un gran festival en Gales (Llanfyllin Welsh Festi- val) para el próximo Agosto. Es asombro- so ver nuestro nombre junto a Ghostfire y Abney Park… y creo que pasarán muchas otras cosas.
Como conclusión, ¿Hay algo que quieran decir a la audiencia hispano hablante?
(Nota del autor: Debo mencionar que esto lo contestaron en español, así que lo dejaré tal cual)
Anouk: Solamente una cosa: me gusta realmente cantar en Español!
Bob: Quisiéramos venir a to- car en México y América del sur y todo el mundo hipánico. Ya tenemos muchos contactos en España (Barcelona u otras ciudades). Seguro que se montará algo dentro de poco. Sigo escribiendo en cas- tellano desde mucho y creo que es una parte muy importante de nuestro trabajo con historias distintas.
Hay un tema llamado "Laberinto" en el próximo álbum…Me encantaría dedicarlo a todos mis amigos hispánicos… ¡Hasta la próxima!
J.M Frey's blog – December 2011
Arabesque, haunting, throaty and filled with European duende, Paris-based Victor Sierra's album "Electric Rain" is perfect for Steampunks who want a less England- central experience. With lyrics in French, German, Yiddish, and English, Victor Sierra's Anouk Adrien, Bob Eisenstein and Big Machine offer international flavor and haunting melodies mixed with a driving, relentless rhythm that pushes the listener along the train tracks of the album.
Victor Sierra provides an album that is the epitome of what the Steampunk aesthetic is all about – craftsmanship, cultural mixing, passion, raw feeling, cryptic theatricality, pride in your creation, and just a dash of cheeky social anarchy.
Bob Eisenstein, credited with playing all the instruments on the album, has a natural flair for making them scream a little bit. There's something that he does with the compositions that is just uncomfortable enough that it makes the music intriguing, makes you want to writhe on a dance floor, but not so much that it becomes grating. Big Machine's synth work is seamless, and evocative of the Hydrogen Queen, the band's airbound berth. For someone who doesn't really like 'fake' instruments in her music, I quite enjoyed everything about the production and that's a mark of a true artist with a synth and the electronic arts of creating sound.
And what could easily become a slide into gratuitous and overly sensual vocals is instead punctuated by Anouk Adrien's more raw, natural and not overly-trained, gripping vocal quality. I'm reminded, happily, of the folksy, desperate singing of Louis Attaque. This driving, human sound is, to me, the epitome of Steampunk music.
Even better, I love the cultural mélange of the lyrics. Some French, a dash of Yiddish, a swirl of German, references to Commonwealths and sheesha-
smoking caterpillars ("Keep your head!") – this is what Steampunk is.
Borderless, bold, and blended.
As a story-oriented person, my favourite track is by far #3, "Blood In The Skies", a song about a tenuously obeying flight crew on a mission that they know nothing about. But the story of the album extends past the CD/MP3s – be certain to check out their myriad of videos, including the suitably cryptic "Self-Portraits" of the band members.
I look forward to seeing this band live – the music lends itself beautifully to belly dancers, pyrotechnics, burlesque, and over-the-top performativity and I salivate at the thought of what their stage show must be like.
And I freely admit that I've been listening to the full album on endless loop for the past two weeks, especially while I've been editing my next novel.
Krypton Radio Los Angeles – Susan Cox
Victor Sierra is a steampunk band that takes the genre and pushes it way above and beyond the basic definition.  Their rich, lush, multilayered approach to to the steampunk ideal creates an impressive solid wall of sound.  You hear something new each time you listen to one of their songs.  Not willing to rest on the quality of the  instrumentals themselves, they have terrific vocalists and deep lyrics that fully engage you.  You don't listen to Victor Sierra so much as live it.
This is what makes it so surprising that they need your help with their IndieGoGo fundraising campaign, but they do.  At this writing they have fifteen days to reach their modest goal of $6,000 U.S. dollars to record their next album this year in 2013.
Want to hear the next Victor Sierra album?  Helping them do it could cost you less than that pizza you had the other day for lunch.  Dig deep.  They deserve you help.
You can hear Victor Sierra music on Krypton Radio as part of our regular daily play.
The Traveler's Steampunk Blog – Marcus Gilman – December 2011
Before I start with the review, I have got something to request:
If some of you know of a band or single artist in the general vicinity of steampunk you consider bad, let me know.
0 twe
It is getting somewhat embarrassing. When I look back on the albums I have had the pleasure to review, there is not a single one I did not consider a pleasure. I have had some literature I did not like and some more literature that was good but not outstanding but as far as music is concerned… The "lowest" rating I gave so far was seven out of ten, which places the album question in the "rather good" segment. The last three music reviews were a Ten a Nine and a Ten.
Now here is the review of Victor Sierra's album Electric Rain and after this introduction, you can guess where this is going.
A few words about the band:
Victor Sierra are a French steampunk band whose music is heavily electronic, in other words: My preferred kind.
Now for the album Electric Rain:
Review: Victor Sierra – Electric Rain | The Traveler's Steampunk Blog 12/2/11 3:29 PM
The first feature that struck me was Anouk Adrien voice. Vocals are primarily in English (with an absolutely charming french accent) but there are also tracks in French, Spanish and (surprisingly) Yiddish on this very varied album. There is a quality to Electric Rain, a certain edginess, I had encountered before.
Some tracks reminded me of electronic versions of songs by Ghostfire. I was thus not really surprised when Bob Eisenstein the Commander of the airship Hydrogen Queen Airship and co-founder of Victor Sierra informed me, the members of Victor Sierra and Ghostfire are friends.
I do not think Electric Rain is a concept album, but some songs have a very danceable military beat to them which again I find very enjoyable. There are also some oriental tunes and the almost obligatory industrial noises, all very fitting.
Electric Rain is a very danceable album and I shall soon have the opportunity to test the danceability (next week, to be exact).
If I had to pick a favourite track (in this case the one you would most likely find me on the dance floor for) it would be Blood in the Skies but there is not a single track on the album I do not like.
Electric Rain is another excellent, very enjoyable album. I even liked the cover version of White Rabbit. Good cover versions are rare, I still remember my first reaction to the abomination, the All Saints turned Under the Bridge by The Red Hot Chilly Peppers into. Electric Rain contrasts sharpely with No.One. by BB Black Dog I reviewed earlier this week. Together they are testimony to the sheer creativity and spectrum of ideas covered by steampunk.
There are still a few points where Victor Sierra can make their sound smoother but nothing major is missing or needs to be improved.
Nine out of ten Zeppelins.
Polish Review – August 2012
Victor Sierra is an aspiring Steampunk group from Paris. The crew of the airship "Hydrogen Queen" will surely take you on a vaporous journey. 

Victor Sierra is an important part of establishing the Steampunk aesthetic in Europe. Steampunk itself is not a musical genre, there is only Steampunk-themed music which is very diverse. Actually, I like the idea that finally there's a movement which counteracts the stereotyping of music through dictatorial genre-categorisations. 

When I first listened to the new album by Victor Sierra, Electric Rain, it was already over, before I could become aware of the songs. Not, because it is so short (not at all with its 11 songs), but because the music has the ability to carry you away, and the order of the songs is solid, like one long track. 

The first piece "El Topo" introduces the adventure of the "Oxygen Queen" with hard drumbeats. The melody is somehow arabesque, the lyrics are sung in Spanish. I can't tell what the song is about as I'm not able to speak Spanish.

"The Road Not Taken" is sung in English and turns the speed up even more. The percussions of this song sound exciting.

One of the best pieces on the disc is the third song "Blood in the Skies" with Anouk Adrien's powerful vocals backed by Bob Eisenstein. It has this typical Sierra-sound, which we already know from their first EP Secret Page. The melody takes you on an adventure ("Get ready…!"), where the possibility of returning home alive is reduced to zero, but you are still willing to take it. 

"Putsh", sung in French, decelerates the album a bit. It is actually quite a chilly song, unfortunately not one I would remember.

On the other hand the darkwavy "Make My Day" is another highlight on Electric Rain. "Please, take me to the stars, make my day!". I prefer it when Anouk Adrien and Bob Eisenstein join their voices to a stone wall, challenging the unknown. 

The title "White Rabbit" may be reminiscent of a Jefferson Airplane song by the same name . Victor Sierra managed to transfer this classic to a Steampunk aesthetic perfectly. 

Also "Scratch My Door" sounds like the songs on Secret Page, but more solid. "You can scratch my door, I am not afraid any more", theatrically sung by Anouk Adrien.

"Laberinto" is another Spanish song. Hard drums and distorted guitars. 

"Mastermind" has elements of glitch electro featuring again some arabesque melodies. 

The track "Yiddishe Klub" is, as the name tells, sung in Yiddish. But also the instrumentation reminds me of Jewish klezmer music with its typical groove. Who ever heard a klezmer band live, might know what I mean. 

Finally, the last song, "Bridge to Nowhere". I couldn't wait to get here, as this is one of the most extraordinary Steampunk songs I have ever listened to. It could definitely be an anthem for European Steampunk, like Abney Park's "Airship Pirates" or Vernian Process' "Behold the Machine" in America.


Electric Rain is an outstanding album in the field (not genre!) of Steampunk music. I would say that Victor Sierra finally found their sound, and it was definitely worth to wait. Steampunk irrevocably set foot on the European continent. I was also positively surprised by the multilingualism of the artists: their songs are not just French or English, but also Spanish and Yiddish. And this internationality and open-mindedness is exactly what Steampunk should be about.
The Art of Steampunk – Ramon Del Mar – January 2012
I was recently privileged to interview a band that has been bringing Steampunk Music, almost single handedly it seems, to Paris and the rest of France.  When I first listened to their newest album "Electric Rain", my first thoughts were "very fun and very Steampunk!"  About the steampunk part, they don't even try to be subtle and that's why I like it so much.  About this interview, my first gut reaction when I thanked them for the interview seems very appropriate in describing how it came across and so I will share it with you:  What I really like is that it is very candid, personal, and brutally honest!  It is also funny one moment and philosophical the next.  I especially laughed when big machine switched from rock star mentality to one of the most profound definitions of steampunk music I have encountered to date.
• Could you tell us a little about the musical backgrounds of the different members of the band and what brought them together to create Victor Sierra?
Bob: I already was a musician in my diapers, dancing to the musical programs on the radio, my mother told me. I have been through several musical trends and I formed several bands. Whatever style I was in for a while was only a platform for me to evolve towards something else, to experiment. I moved too fast and I was the engine while all of my co-members were the brakes. It has been a drag until I met Anouk and we formed Victor Sierra.
Anouk: My background is more theatrical than musical. About the band's birth, Bob knows better how to tell it…
Big Machine : New wave, cold wave, no wave, 60's garage punk, blues, electro, ambient, dark ambient and Krautrock. Victor Sierra was created before I came in but their sound pleased me…
• When did you first encounter people in steampunk attire or singing Steampunk related lyrics that was distinctive enough to really draw your attention and what effect did it have on you?
Bob: Your question is not funny but this always makes me smile… When Big Machine joined the band two years ago, he told us about Steampunk. We had never heard of it before. So we googled it and all of a sudden we found out that we were not alone, at last… Everything seemed so familiar to us… The dystopia, the "uchronical" visions, the outfits ands contraptions, the mix of genres… The encounter of romance and technology.  Victor Sierra has been a steampunk band from the beginning without us being actually aware. But I would like to mention that Dieselpunk does attract me, as well. That's how we came to create the Airship Hydrogen Queen -of which I'm the Commander! I would rather speak of retro-futrurism. It's yesterday's tomorrow.
Anouk: All at once was there, clothes, music, jewelery, the universe… At one point  we were suggested we were  SP, a click on google to understand what it was about and we realized we were at the right place, home…
BM : We had been playing for a while when I realized : Victor Sierra is a retro-futuristic band. We are Steamers but we don't know it yet ! It really changed my life… -_o
• What has been your exposure to "Steampunk" culture, fashion, lyrics, or style in music and how has that influenced your own approach to your art?
Bob: Art is vision. Steampunk is one particular vision where no one ever dies. War is ugly but the image of war is beautiful. One can make art of it. Courage, audacity, revolutionary romanticism, all these feelings and mental concepts fill steampunk avenues and quench my thirst of adventures. Real steampunkers are not dreamers living in the past. It's a real insight on the world and every aspect of it.
About fashion…  in the first place, wearing high hats clearly don't make you smarter. But it is an expression of dystopia I enjoy. Many people in the community come from Goth. I've always found their outfits very conventional and stiff boring, all one and the same, let alone color. And not an ounce of creativity decade after decade. Steampunk is much more attractive. The present world is mixed with the past and what could have been if… What if… (the "what ifs"  are parts of my favorite mottos.)
Anouk: In SP, I found things meaningful to me and that had been lying in my imagination for a long time… With SP I have been able to link my passion for robots, with the one I have for puppets and automatons … until C3PO…
As the band lead singer, and because I'm a former actress, SP allows me to re-link with the idea of theater, of characters and costumes … I'm actually addressing the characters in the songs, sending them signs…
BM : I've known Steampunk culture for 25 years… I was kinda cyberpunk in the early 90's. Very much into technology and computers but Steam culture definitely brought a little bit of aesthetic into it !
• What other musical groups or performers, from whatever genre, do you think most strongly influenced you musical styles?
Bob: Aha, the question I fear the most… Very difficult to answer. I won't say that nobody influenced me. I can tell you what artists I love in the steampunk community but whether it is out of friendship or out of a real artistic influence I could not say… Vernian Process, Clockwork Dolls, Veronique Chevalier, Escape the Clouds, Dr Carmilla… and a  lot of the artists from the compilation (2 Cds!) Evelyn Kriete built up around the novel "Blood in the Skies" by G.D Falksen, which is to be sold with the book.
Anouk: Let me briefly explain where I come from, musically speaking. My musical culture dates back to my childhood :  "La Chanson Française". I have a true tenderness for the realistic song "à la Piaf". Perhaps a bit cliché but totally sincere. Then I experienced the big blow of the New Wave, along with Eastern tunes and central Europe songs that have a highly emotional impact on me..
BM : Gary Numan's my hero! And also Bowie, Bauhaus, Eno, Virgin Prunes, Tuxedo moon, Thomas Dolby and all the Krautrock movement.
• Everyone has a different interpretation of "Steampunk" as a musical style, and some even question if the style is defined enough to be a genre yet, but what makes you think "Steampunk" when you hear music?
Bob: We eventually have a word to define an actual universe, not a musical style only. I have been struggling for years with people asking me what kind of music I was writing without finding a word that could possibly fit except that of  "universe" and let me tell you that it did sound a bit preposterous. I read a lot of bullshit on FB groups about it. It reminds me what people were saying within the techno circles I was involved in a few years ago. "What kind of instruments are musicians allowed to play?" and "Can songwriters trespass the boundaries of the Victorian Era in their lyrics?" etc. I don't give two hoots about whether Veronique Chevalier's style is different from my friend Allison's from the Clockwork Dolls. They are steampunk in the mind, meaning able to see several realities crisscrossing each other, make fun of them and take inspiration from them.
Anouk:  It's a feeling, it's here and that's it. When I listen to the Clockwork Dolls, I don't need to see them, it's simply obvious . And what is funny is that although our musics are very different, we're clearly one of the same family; it strongly showed when we performed with Frenchy and the Punk in Paris.
BM : It's a journey thru different cultures and different ages.
• Where would you like to see this new musical genre go from here?
Bob:  I would certainly like it to keep its "epic" part. Something thrilling you… Uplifting, even if sometimes lyrics are very sad…The intellectual excitement is also decisive to me, therefore I hope that steampunk music will be keeping on thinking hard about how the world could have been… I know that some aspects will be (and are already) used by some mainstream pseudo artists but we can't prevent this and therefore I think we shouldn't set too much importance to that.  The world hasn't changed with the internet and the digital way of buying music. There were people paying for things of poor interest before.
Anouk: May SP keep on inventing its own history!
BM : I would like it to become the next major world trend ! I want to be a steampunk star, have tons of money, and also nude girls and huge cars in my video clips, ruin hotel rooms and throw tv sets thru the windows… Somethin' like that would fit me well enough…
• How popular is Steampunk these days in France and other countries where you perform?
Bob: Well, first the music. France is not a country with big musical traditions. Meaning, there is obviously musical creation but you can't bump on a bar at every corner with a band mounting its gear at 5 pm. For other aspects of Steampunk, you should refer to the Lugdunum Steampunk Imaginarium of Lyon where we perform last year. It was the very first convention ever organized in this country. Many performers, bands, dancers, fashion designers, circus artists were there. It has been a big success. But for the time being it's the only one. Let's hope it'll be the starting-point…
About other countries we have great expectations in the UK where we'll perform next August. We are setting up a tour and if Britons read this and want us to perform at their place they can reach me at: management@victorsierra.net.
BM : I think it's so popular that we should live in some other country… Antarctica might well be more into steam culture than France (aha…)
…
• Additional: Is there anything else you would like to add about any aspect of Steampunk music, performance art, or about Steampunk as a lifestyle?
Bob: Dystopia has always been part of my songwriting themes. Rather easy to get lost in those particular lands… Sometimes I hardly make ends meet and after a while, I say to myself: what the use of being logical… Retro-futurism allows every trick, so let's do it.
Anouk: Another passion: fabrics, costume, couture! I am beginning a new trip in designing Victor Sierra's costumes…
BM : Steampunk is most of all, a literary culture, every kind of music can be steampunk, it just has to be a perfect soundtrack for a journey thru different ages and cultures.
Steampunk Italia – February 2012
I Victor Sierra sono un gruppo francese di musica elettronica con venature Steampunk che si presenta con questo terzo lavoro "Electric Rain" il quale è, a mio parere, molto più darkwave elettronico che non steampunk ma ciò non deve  far desistere l'ascoltatore. Questo "Electric rain" è interessante per ciò che propone ovvero una mistura tra elettronica con venature "malate" ed industrial alle vaporose e fumogene idee del pensiero steam cantate in più lingue.
Abbiamo pezzi in francese (la lingua madre del gruppo) pezzi in spagnolo, in inglese e persino in yiddish per dare, a mio avviso, un filo conduttore che ci porta in quell' Europa ucronica di fine diciannovesimo secolo che è parte integrante di ciò che è lo steampunk.
Possiamo dire che tutto il lavoro ha un suo filo conduttore pur non essendo un concept album, cosa che non sempre è consueta e semplice. L' album è molto ballabile: personalmente apprezzo più di altre "El topo", "Blood in the skies" e "Mastermind" ma tutto sommato ha una buona resa anche il resto delle tracce; inoltre all'interno degli undici pezzi che compongono il lavoro della band troviamo  una bella cover di "White Rabbit" dei Jefferson airplane. Come sempre le cover o sono fatte bene oppure rischiano di lasciare inorridito non solo l'ascoltatore ma anche chi ha creato la canzone: ciò non accade con la coversong menzionata nella quale il gruppo trasfigura in modo eccellente le note originali facendo sì che si amalgami perfettamente con il resto delle loro canzoni.
Sepiachord – Jordan Bodewell – August 2012
Sometimes kismet certainly comes into play when one least expect it… as I trudge through my re-re-written future piece, I was contacted by a Mr. B. Eisenstein, one of the very talented musicians from the Steampunk musical group Victor Sierra, regarding their latest work, Electric Rain.  As many may know, I can be a bit stodgy with some of my musical selection (up until recently, I was working on a segue between opera and Steampunk), but as I am a curious sort, I took a listen to their recently released album… and I am quite glad I did!
Unlike some recent popular musical productions, Victor Sierra's music attend to the genre in a very well-done manner (yes, I'm referring to the already infamous Justin Bieber video, and a few additional artists with Steampunk placations).  Many of the tracks are unique works, but as I beat my keys, my fancy has been subsumed by their rendition of Jefferson Airplane's White Rabbit, which is, as everyone knows, refers to Alice's Adventures in Wonderland, by Mr. L. Carroll.  By all means, do take a visit to indulge in their musical works, and I am confident you will pleasantly surprised!
Steampunk Magazine – William H. Rose – January 2013
One of my great joys in life is discovering exceptional, new, alternative music that moves me. Especially compositions that fill a void, become a part of me, or contain their own unique signature. In my ever-expanding exploration for innovative music I look for sounds that reside outside the monotonous "heard-that" drone of Rock n' Roll or that exist beyond the boundaries of generic top-40 radio. Electric Rain, the third album by Paris-based Victor Sierra, is just such an eclectic, international mixture of ethereal sounds.
The band features Bob Eisenstein on strings, Anouk Adrien on vocals, and Big Machine on keyboards, synthesizers, and drum machines. Victor Sierra is an alternative trio that blends aspects of punk, industrial-orchestration, and minimalist-electronic influences with Steampunk zest. The lyrics, both original and poetic, could easily be crafted into Steampunk stories, especially The Road Not Taken, Blood in the Skies, and Bridge To Nowhere. The melodies are rhythmic and loaded with swirling, sober and mysterious keyboards, industrial percussion, airy, diverse guitars, and stunning vocal harmonies.
El Topo, perhaps titled after the bizarre Alejandro Jodorowsky western of the same name, brings to mind the sounds of the desert with the swirling miasma of Eisenstein's strings and Anouk Adrien's haunting vocals. The Road Not Taken (see Robert Frost but with teeth) is a hard driving, beautiful, steam-powered song with undercurrents of a locomotive standing in for the rhythm section and an otherworldly and memorable hook. Blood in the Skies begins with an industrial, machine-driven drum-beat and an evocative guitar intro and is one of my favorites. Other memorable songs include White Rabbit, a Jefferson Airplane cover, and Scratch My Door, which features excellent guitar work both electric and acoustic and a keyboard pan-flute you'll find hard to resist.
The only negative thing I might say about the album is that three of the songs are sung in languages that I don't understand, but that's my shortcoming not the bands. The addition of an accomplished bass player might help expand their sound, but that's a very minor flaw. Victor Sierra employs an industrial, Steam-powered sound that grows on you and the more I listened to the album the more enjoyable I found it.
When asked to provide biographical background front-man Bob Eisenstein replied:
Enter Victor Sierra's universe…
Victor Sierra is named after the cryptic alphabet of the legendary Flying Dutchman. Bob Eisenstein is the commander of the airship Hydrogen Queen and enjoys questions answering questions, bourbon whisky, unsolvable equations, and musical instruments. He knows several languages both dead and alive, doesn't like to be disturbed when flying high in currents of inspiration, and likes to convert improbable ideas into impossible visions. Anouk Adrien is somewhat of a legendary converted princess ever moving across the road not taken. She loves poetry of the living past, enjoys rum, and the sound of distorted guitars. She sew clothes with the stuff steam is made of and wears Chinese Red lipstick. Big Machine powers the Hydrogen Queen, is man-machine constructed from parts of unknown origin, and is a long-time member of the Difference Engine league. He enjoys analogical lullabies, coffee as black as night, and can read the future and the past in any available time anomaly.
I couldn't have said it better myself.
Electric Rain is the band's 3rd album and was recorded, mixed, and mastered at Sierra Data Studio. Release date: 29 November 2011.
4 out of 5 stars
Steampunk-music.com – Allison Curval – September 2012
A Little Background
Back in 2011 my band, The Clockwork Dolls, was ask to participate in a compilation CD for the book Blood In The Skies (by author G.D. Falksen) which was used to promote various musical acts in the Steampunk Community. Along with notable names such as Frenchy and the Punk, Strange Artifact, Dr. Carmella, Escape the Clouds, and Sunday Driver, I was introduced to an international helping of some of the finest bands Steampunk has to offer.
Now, I'll admit, I listened to the CD primarily to hear myself. What can I say? I'm a self-absorbed ass. But one night after passing out in my studio on my usual diet of deep fried foods and liquor, I dreamt the most amazing dream and–dare I say–oh thank heaven for the junk food gods who have given me the opportunity I would not have otherwise had.
I had the most incredible dream you see, and in this dream I was flying to the most incredible soundtrack. The music was grand, the synth brass was majestic, and the guitars, oh dear reader the guitars, like pure sonic nectar. And then there's the beat… like the heavy stompings of industrial clubs past I felt my legs moving in rhythm until CRASH! I knocked my beloved pint glass to the floor. I jolted up in a cold sweat the song already ended leaving me asking a single question….
Who wrote this song!? Who sung those words!? WHO WERE THESE PEOPLE!? I played the CD back over and over again skipping from track to track until again I was greeted with the very tune that had haunted me all those…minutes.
Oh, music gods, you have a name and thy name is Victor Sierra. Suffice to say, I bought their inaugural CD, Electric Rain, the moment it hit the shelves.
Victor Sundae
From the first track  ("El Topo") to the last ("Bridge to Nowhere"), the first thing you'll notice is VictorSierra's mastery of merging guitar driven rock n' roll with an omnipresent, but not overbearing, synth orchestra. Add a dollop of synth drums mixed with a healthy dose of hand drumming, and you have yourself a Victor Sierra sundae or salad. I prefer sundaes because they are delicious.
The cherry on top is Anouk's sultry, smoky vocals which presents to the listener the alluring voice of a lounge singer and the theatrical flair of a seasoned storyteller. Each word beckons you to listen to their tales. Anouk's vocal performance is complemented by the occasional chime in from Bob's  gravely voice, creating an interesting vocal landscape that is unique among those who claim Steampunk as their aesthetic choice.
However, you'll have to forgive me, as a sundae might not be the best way of describing Victor Sierra's sound. Perhaps I should describe them as the soundtrack to an old black and white film being performed by a contemporary rock band.
Sometimes, the songs remind you of an old classic western; other times, the backing score to an epic roadtrip. Each song takes you on a lengthy journey. Whether it is through exotic lands, as evident with the use of arabesque melodies, or through an Old West town, Victor Sierra's music is the perfect soundtrack for a lengthy road trip or a journey on your dirigible (in my case … my Chevy).
The Good
The samples used in Electric Rain are tastefully done and, in some cases, used to further enhance the musical experience. A prime example would be the song "The Road Taken," which uses train samples which merge seamlessly with the tempo of the piece to the point where the train sound actually drives the music itself. (Mental note: Steal this idea). Another prime example would be the use of wind and metal scrapes in the introduction for "Bridge to Nowhere," which brings you into a desolate landscape of an almost post-apocalyptic journey. It's clear that Victor Sierra isn't merely writing music, they are setting a stage. (Again… Steal this idea)
The composition of each piece is masterfully done using exotic melodies, a dark and foreboding vocal choir, and brass samples reminiscent of such peers as the Vernian Process, as well as gritty guitar tones that makes me green with envy. I was especially envious of the percussion work, specifically the hand drum samples, as well as the catchy dancy drum patterns which leave me bobbing my head and spilling my drink, all over my keyboard.
And then there are the vocals. Oh, yes, the vocals. Anouk has a very smokey quality about her voice which is best showcased with Victor Sierra's cover of Jefferson Airplane's "White Rabbit." The vocals lend a sense of mystery to each piece and wraps up the all around feel of Victor Sierra into a nice, complete package. Unfortunately, the vocals can sometimes detract from the all around music, which leads to the next part of my review.
The Bad
The only thing that prevents me from calling this album 100% perfect is the vocal performance on a handful of songs and the production value of some of the instruments.
Now, it's not to say the vocals are bad, quite to the contrary, the vocals are good and Anouk's execution of the lyrics are masterfully done. However there are a few moments in the album where the vocals are clearly being pushed a little too hard. Prime examples would be "Make My Day", where the vocals have a tendency to waver just short of where you'd want them. I've had the opportunity of hearing Victor Sierra perform live, so this might be a simple matter of mixing and production, as I know for a fact that Anouk can certainly sing.
Production wise this album could use just a bit of improvement; again, I am definitely nitpicking here. The vast majority of my complaint regarding the instrumentals of Electric Rain is the way the string sections are treated; I would love to hear a little more reverb and perhaps volume adjustment to further blend them in with an otherwise masterful soundscape.
The Final Verdict
This is the part where I ask myself, "Do you regret purchasing a copy of Electric Rain?"
The answer is, "HELLS NAW." This album is worth the price tag so much that I own two copies, one for me and one to lend to my friends. I kid you not! I have two copies of this CD sitting in my studio.
Yes, there are flaws and weak points, but the strengths of Victor Sierra's carefully crafted album far outweighs their faults, especially for an inaugural release. I am very happy to say that I'm extremely satisfied with my listening experience. Kudos to you, my friends across the sea, you have certainly impressed this Clockwork Doll, and I am excited for any works you have coming around the corner.
P.S. My name is Allison Curval and I eat puppies.
Steam Rocket – May 2013
C'est cette fois de Paris que nous vient Victor Sierra, le groupe dont le show ouvrira la soirée.
Pas du Paris que vous connaissez, dans lequel vous marchez peut-être chaque jour et que vous pensez bien à vous, mais d'un Paris apocryphe, clandestin, dans les entrailles duquel tout peut arriver et certainement plus que ce que vous pouvez imaginer!
« Victor Sierra vous fait traverser son univers multicolore et vaporeux, par des voies qui ne furent pas empruntées, au cœur d'un futur qui aurait pu être… ». Avec ses compositions hétérogènes, aux influences multiples et parfois surprenantes, le trio Victor Sierra élabore une toile de fond à la fois rock, électronique et organique, servie par des textes en différentes langues qui achèvent de vous déstabiliser pour mieux vous transporter. Sur scène l'énergie d'Anouk (chant) Bob (guitares, chant) et Big Machine (machines) vous invitent à franchir l'horizon, à vibrer de concert et à expérimenter l'imprévisible.
Forte de quatre disques et de leurs nombreux concerts en France mais aussi dans toute l'Europe (et même cette année, au World Steampunk Fair de Piscataway, New Jersey!), l'originalité cryptique de Victor Sierra a su lui assurer succès et renommée, pour en faire aujourd'hui un groupe incontournable dans la musique estampillée Steampunk.
Ne ratez pas l'heure où décollera l'Hydrogen Queen, car elle ne repassera certainement pas en ces terres avant plusieurs éons.
Tampa Steampunk – Doctor Fantastique – February 2012
Late last year, Facebook friend Bob Eisenstein gifted me with the mp3 album of his band, Victor Sierra's, recent CD Electric Rain.
I've been sitting on it (or more literally listening to it) since he sent it, wanting to write a review but not having the vocabulary to adequate express how I feel about the music. I'm no music connoisseur, my friends, I just know a good thing when I hear it.
Steampunk music is a hot topic. How do you make a form of science fiction into a music scene, especially when all the bands embracing the label sound completely different? A rose is a rose is a rose certainly doesn't apply to steampunk music. Whether you're listening to Abney Park, Steam-Powered Giraffe, Professor Elemental or more, the sounds are all different. But that's the beauty of steampunk music for those of us with eclectic tastes.
Victor Sierra brings us yet another entirely new sound in the steampunk music scene. When I started playing through the tracks, my untrained ears sensed an Arabian vibe. But before you get too comfortable with the artistic stylings of one song, you're launched into an entirely new experience in the next.
For those wanting more multiculturalism in steampunk, Victor Sierra brings it. The tracks are sung in various languages- English, French, German and Spanish- and evoke a sense of wonder in the listener, especially those of us who (ahem, me) are cursed with the inability to easily learn other languages.
Despite my lack of professional understanding of rhythm and such things, I can say that Electric Rain is an enjoyable album worth purchasing. If you're like me and tire of music very quickly, you'll find that Victor Sierra's musical stylings will keep you interested. Bored? Just switch to the next track for an entirely different experience. It'll keep you coming back to your mp3 player of choice.
Tastes like Rock! – February 2012
French Steampunk band Victor Sierra takes listeners on a unique journey with Electric Rain, in a great way. Granted for this reviewer there are some language gaps, some of the tracks are in French, Spanish, one is in German, and then the rest in English. Even with the language barrier the songs can still be appreciated, as well they should be. Compositions are solid on the instrumentation side of the equation and vocals are strong regardless of the language being sung in.
Steampunk, for those unfamiliar, is a subgenre of goth rock/metal combined with various and varying elements of industrial, vaudville, rock, punk, and classical. To describe the sound of steampunk beyond that to a non-fan is difficult so this reviewer, as a fan of the genre, always recommends to listen to a steampunk band to understand the vibe. On that note, Victor Sierra is definitely a band to give a listen to, and then another and perhaps another after that, whether you're new to the genre or a fan.
The Steampunk Tribune – Rafael Fabre – December 2011
Sometimes kismet certainly comes into play when one least expect it… as I trudge through my re-re-written future piece, I was contacted by a Mr. B. Eisenstein, one of the very talented musicians from the Steampunk musical group Victor Sierra, regarding their latest work, Electric Rain. As many may know, I can be a bit stodgy with some of my musical selection (up until recently, I was working on a segue between opera and Steampunk), but as I am a curious sort, I took a listen to their recently released album… and I am quite glad I did!
Unlike some recent popular musical productions, Victor Sierra's music attend to the genre in a very well-done manner (yes, I'm referring to the already infamous Justin Bieber video, and a few additional artists with Steampunk placations). Many of the tracks are unique works, but as I beat my keys, my fancy has been subsumed by their rendition of Jefferson Airplane's White Rabbit, which is, as everyone knows, refers to Alice's Adventures in Wonderland, by Mr. L. Carroll. By all means, do take a visit to indulge in their musical works, and I am confident you will pleasantly surprised!
The Melancholy Romantic – DaveM – February 2012
Often, the sultry chanteuse vocals conjuring reminiscent mirages of chiaroscuro Morrocan nightclubs, and then, conversely, the inspired intonation of the Parisian existential intellectual.
Compositions where aggressive locomotive rhythms pulse and propel with a sense of dauntless destiny and revolutionary purpose across the arid carcasses littering a languid and banal pop-music landscape.
This is the medium and the mise en scéne when encountering the latest album by Victor Sierra, the commanding and virtually dystopian, Electric Rain.
Victor Sierra
Captained by multi-instrumentalist and composer, Bob Eisenstein, Victor Sierra resonates across the dull ashen skies in their own anarchistic airship, the sleek Hydrogen Queen, catapulting musical leaflets to summon all the beleaguered Orwellian bourgeoisie to be extricated from the asphyxia of melodic mediocrity.
The voice resounding from the foredeck belongs to adroit 'Pauline Léon' artiste, Anouk Adrien, bringing an articulation evocative of Edith Piaf or Annie Lennox, yet truly her own, whether setting emotion to either the provocative or narrative lyrics of Electric Rain in various tongues of French, Spanish, German, or English.
Big Machine provides the firm granite foundation of Victor Sierra, the formidable synth-rhythmus and steam-turbine engine which empowers the Hydrogen Queen as she plys her chosen course. Ever-present, whether setting the onerous backbeat of Bridge To Nowhere and Arabic swirls of El Topo, the militaristic march tempo of Blood In The Skies, or the steamroll of Mastermind and The Road Not Taken.
Electric Rain
Subtle is not an adjective to be utilized often in reference to Electric Rain.
A compelling sense of tension, of bridled fierce potency percolates from many of the compositions, which seem to possess an underlying current of revolution and of awakening, of action and dynamism.
These are not formulaic pop-adolescent songs; they are layered architechtures of sound and lyric which evoke emotional responses of restless passion involved.
The Spanish/Moorish flamenco-like cadence of El Topo sets the tone and pace of Electric Rain along with reference to John Le Carré novels of traitors and spies.
The pace and power accelerate as steam-locomotive whistle and fierce guitar announce the 'trapped in a time-loop', The Road Not Taken, which leads to the 'jump into alternate history', ominously military-measured, Blood In The Skies.
A swaying Arabian-style rhythm, punctuated by etheral guitar and synth swirls, dances through Putsh, the short revolution of the night of Baudelairian reverie and rebels, when 'the avant-garde slum it' and then, 'when the shadows of the past fade', it passes into history.
To one who speaks only English, some of the lyrics are enigmatic, shrouded in the poetic mystery and nuances of the languages which are sacrificed in translation, yet they are strangely compelling, fitting the music without loss. Even the poetics of Laberinto, Make My Day, Mastermind, and Scatch My Door have a Delphian quality to the words similar to Rimbaud or Verlaine, which, sorely, I have read only in translation.
And so it should be. As Bob Eisenstein's compositional attitude in Electric Rain and the commanding presence of Anouk Adrien's voice are audacious as well as dissident to the mono-generic sterile mainstream music industry; so should the narratives, images, and inherent philosophies of Victor Sierra be.
If one wishes to know deeper, then listen deeper.
It is as the Dormouse said in their cover of White Rabbit, "Feed your head."; which does not, in actuality, refer to merely drugs, but to the aspect of obtaining knowledge for a critical consciousness of life.
Before Victor Sierra's album closes with Bridge To Nowhere, there is the up-tempo Yiddishe Klub (lyrics by Elsa Drezner) which contrasts its lyrical sorrow of lost friends and companions even though one is 'still here'. Among one's new friends, the old are 'ghosts and souls', and one looks for 'where to find myself …where to warm myself'.
Bridge To Nowhere reprises the steam locomotive feel of The Road Not Taken, and is heroic in tone and lyric, yet it is of their adversaries pursuit as they elude the oppressive climate by 'fleeing the kingdom' and 'heading for an unknown destination'. Their steam engine flies, 'eight miles high …through the hole to another world'.
Victor Sierra's Electric Rain is an album of revolution, of a call to take roads not taken, to explore and seek unknown destinations. It is about freedom to create as 'Outsiders', beyond the accepted norms of current musical trends dictated by music industry 'kingdoms'. It is about uchrony, or alternate history, the 'what if' which is the foundation of Steampunk; and they succeed exceedingly well at this.
The vocal and musical contrasts, the sense of subterranean power and its need for release, and the combination of the electronics of Big Machine, the composing and multiple instruments of Bob Eisenstein, and the distinctive vocals of Anouk Adrien – which simultaneously recall the past, yet are completely contemporary – have created an album which steps into the realm of musical revolution.
Victor Sierra, to my knowledge, is the only band bringing Steampunk to Paris, and possibly, to France.
I await their next foray into unchartered territories.
Strange Artifact – Mary – December 2011
彼らは先月の11月29日に3rdデジタルアルバム 「Electric Rain 」をリリースしフランスを中心に活動中。
インダストリアル+エスニック好きには是非おススメ! 全11曲収録されたデジタルアルバムは配信のみなので 彼らのバンド名をクリックしてまずは試聴してみて欲しい。
スチームパンクは基本ヴィクトリアン調なのだけど
「ベリーダンス」などのエスニックな要素も入ってたりする。
サイバー、ロック、インダストリアル、エスニック、ゴス、パンク…
もしかしたらすべてまとめた総称は「スチームパンク」なのかも?!
…なんてね。 話はそれたけれど、みんな!VSのアルバムでスチパンに浸れ!! てなわけで、そいじゃまたね♪
Connect
Musics
The Road Not Taken
Bridge To Nowhere
Static On the Radio
Blood In The Skies
Visitors
The H-Bomb Queen
Shadows In The Rain
Planet-9